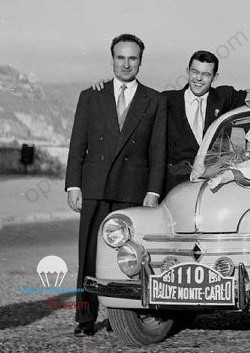 Paul (Yvon , Achille) CONDRILLIER, est né le 13 avril 1924 à Nice il trouvera la mort tragiquement le 25 août 1997 à l'âge de 73 ans dans un accident de plongée sous-marine en méditerranée.
Tout le monde se souviens de Paul comme du pilote de rallye et de circuit Français ou de  renommé préparateur automobile dans ses ateliers de Nice.
Sa carrière en compétition automobile s'étale de 1951 à 1965.
Il fut pilote des usine Renault (sur Dauphine) avec trois participations aux 24 heures du Mans.
Il a piloté pour également deux fois pour Panhard  avec Eugène Martin au Mille Miglia en 1955 , puis lors du Tour de France automobile de 1958 sur Panhard Dyna Z.
---
Mais ce que le monde ignore, c'est son engagement au sein de la résistance Française, ainsi que celle au sein de l'armée des Etat Unis dans le secteur des Alpes maritimes en 1943, 1944. 
Après les combats de libération du secteur de Nice et de la vallée du Var, de la Tinée, de l'Estéron,  il vas se porter volontaire, et rejoindra dès la fin aout 1944 les forces alliées pour servir de guide, éclaireur au sein de l'une des unité qui vas libérer l'arrière pays Niçois, Le 517em régiment parachutiste Américain.
Grâce à notre rencontre en 1999 avec le parachutiste Gary DAVIS, de la compagnie F, du 517em, nous allons découvrir leur fraternelle et éternelle amitié..
Ce document ci-joint, unique, rédigé en 1944 par le Lieutenant Harry RIDDLE, commandant de peloton atteste de son appartenance au 517em régiment aéroporté Américain et plus précisément à la compagnie F, dont faisait parti Gary DAVIS.
En mai 1999, nous rencontrons donc pour la première fois Gary DAVIS lors d'une réunion des anciens du régiment à Fort Benning Georgia. USA.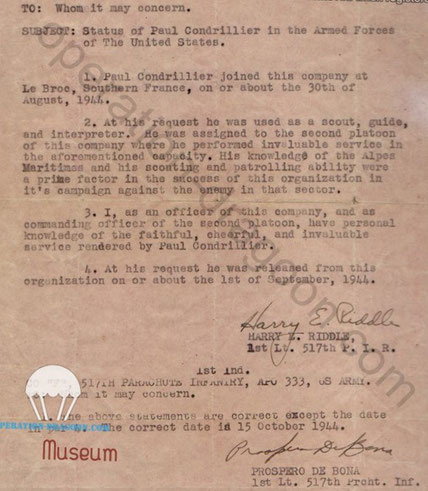 ---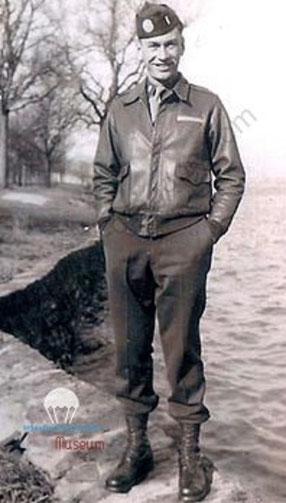 Traduction du document rédigé par le Lieutenant RIDDLE : 
Sujet : Statut de Paul CONDRILLIER au sein des Forces Armées des Etat Unis  : 
1 : Paul CONDRILLIER à rejoint cette compagnie à Le Broc, France, le ou vers le 30 août 1944. 
2 :  A sa demande, il à servi de guide, éclaireur et interprète. Il fut assigné au deuxième peloton de cette compagnie au sein duquel il à rendu des services d'une valeur inestimables de par ses capacité aux taches ci dessus mentionnés.
Ses connaissance des Alpes Maritimes, et son habilité dans les missions de Patrouilles et reconnaissances furent un facteur primordial dans le succès de cette unité pendant la campagne militaire de la libération de ce secteur.
3 : Je, au titre d'officier de cette compagnie, et au titre de commandant de ce second peloton, reconnait  personnellement  la fidélité, la bonne humeur et les inestimables services rendus par Paul CONDRILLIER.
A sa demande, il sera libéré des obligations militaires de cette unité le ou vers le 15 Octobre 1944.
Signé : Harry, E. RIDDLE, 1er lieutenant, 517em régiment parachutistes de l'armée des Etat Unis.  
---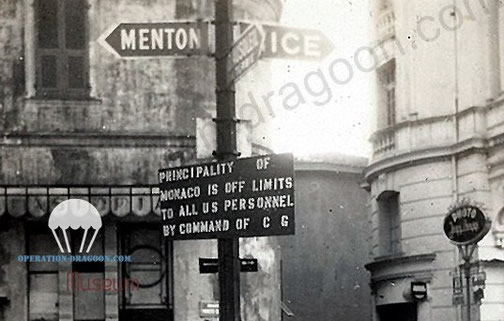 ---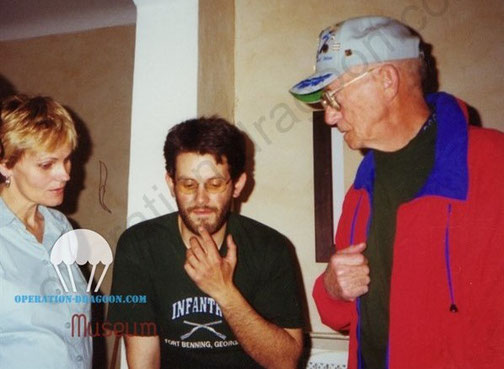 Alors que Gary nous raconte son épopée au sein du 517em, il nous parles immédiatement de son frère d'arme, le français Paul CONDRILLIER. Dès leurs combats pour la libération, dans la vallée de l'Estéron,  Le Broc, Levens, L'Escarène, Lucéram, Peïra-Cava, les terribles attaques du col de Braus et la libération de Sospel dont ils furent les premiers à entrer dans la ville.  
Une véritable amitié née sous les balles ennemies.
Gary projette de revenir en France pour, comme il nous l'avais confié, revoir les lieux des combats qui hantaient encore ses nuits les plus sombres.
Bien entendu nous n'hésiterons pas une seconde et l'accueillerons comme notre propre famille. Hélas il restait terriblement triste alors qu'il avait essayé de retrouver Paul CONDRILLIER quelques années auparavant d'avoir eu au téléphone une voix qui lui avait répondu : " Il est mort"...
De retour en France, pour préparer sa venue, nous écrivons à la mairie de Nice, une époque ou internet n'était pas ce qu'il est de nos jours.
La mairie envoie en retour l'avis de décès de Paul CONDRILLIER avec comme hérédité sa fille, Dominique CONDRILLIER ANTONINI. 
Contactée par courrier puis par téléphone, elle accepte de nous aider, et nous invite gracieusement à son domicile de Nice :  la maison de famille. 
Lors de la venue de Gary DAVIS en avril 2000 avec sa femme et ses filles, nous gardons la visite secrète et arrivés devant le domicile de Paul, la surprise sera inoubliable et fera verser des larmes. 
---
Gary raconte ses souvenirs, les mauvais mais surtout les bons, le jour ou il est blessé à l'épaule par un éclat d'obus du fort dy Barbonnet au Col de Braus, sur cette terrible colline 1098 en septembre 1944,  quand Paul prend soin de lui, le conduit et vas le chercher à l'hôpital de Nice et l'accueille dans sa maison de famille..
Les escapades sur la corniche jusqu'à Monte-Carlo avec un cabriolet sport avec lequel Paul CONDRILLIER faisait des courses déjà avant guerre, son sens de l'humour, les leçons d'anglais et de Français qu'ils se donnaient mutuellement.. Les éclats de rire quand Paul n'arrivait jamais à prononcer le "TH" de la langue anglaise !
Gary et Paul nous ont quittés mais au travers de cet article nous sommes heureux de rendre hommage à ce modeste héro membre de la résistance Azuréenne qu'était  Paul CONDRILLIER.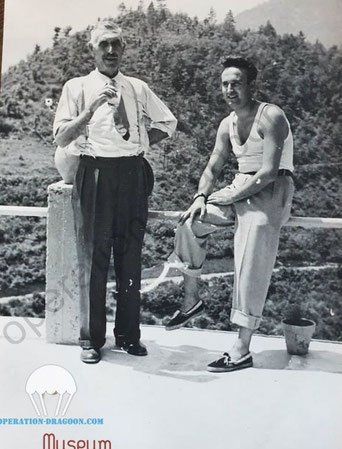 ---
English Version : 
Paul (Yvon, Achille) CONDRILLIER, was born April 13, 1924 in Nice Southern France and died August 25, 1997 at the age of 73 from a scuba diving accident.
Everyone remembers Paul as a French rally sportcar driver, but also as a car trainer. His career in motor racing spanned from 1951 to 1965. He was pilot of the Renault factory with three participations in the 24 hours of Le Mans.
He also drove twice for Panhard car factory with Eugène Martin at the Mille Miglia race in 1955, then during the Car France champion race 1958 on Panhard Dyna Z.
But what the world ignore is his involvement in the Free French resistance figthers, as well as the United States army in the area of the Maritime Alps in 1943, 1944.
During the liberation battles of town of Nice and the Var rivers, Tinée, the Estéron valleys, he volunteered, and join at the end of August 1944 the allied forces to serve as pathfinder, scout and interpreter within one of the units in the battle : the 517th parachute infantry regiment.
---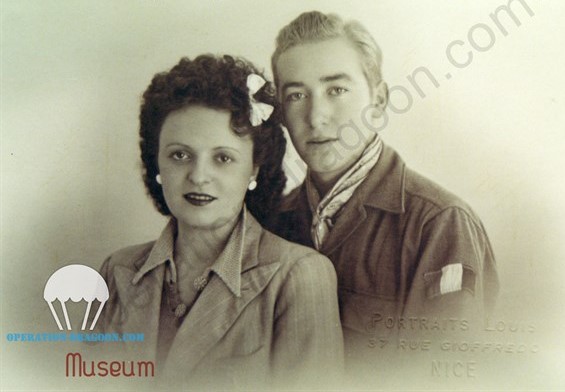 ---
On our meeting in 1999 with veteran Gary DAVIS,  Fcompany, 517th, he will talk about their fraternal and eternal friendship.
This attached document, unique, written in 1944 by Lieutenant Harry RIDDLE, platoon commander attests to his membership in the 517th Fcompany, of which Gary DAVIS was a member.
While Gary told us about his epic within the 517em, he immediately told about his brother in arms, a French fighter named Paul CONDRILLIER. As soon as they fought for freed in the Estéron valley, towns of Le Broc, Levens, L'Escarène, Lucéram, Peïra-Cava,
the terrible attack of the Col de Braus and the liberation of Sospel of which F company men were the first troops to enter the city.
A true friendship born under enemy bullets.
Gary plans to return to France to, as he told us, to see the places of the fights that still haunted his darkest nights.
Of course we do not hesitate  and welcomed him as our own family.  He remained terribly sad when he had tried to find Paul CONDRILLIER a few years before having a voice on the phone which had answered him: "He is dead" ...
Back to France, we worked to organise Gary trip. We wrotte to the town hall of Nice, a time when the internet was not what it is today. The town hall office send backe death certificate of Paul CONDRILLIER with a daughter, Dominique CONDRILLIER ANTONINI as heredity.
---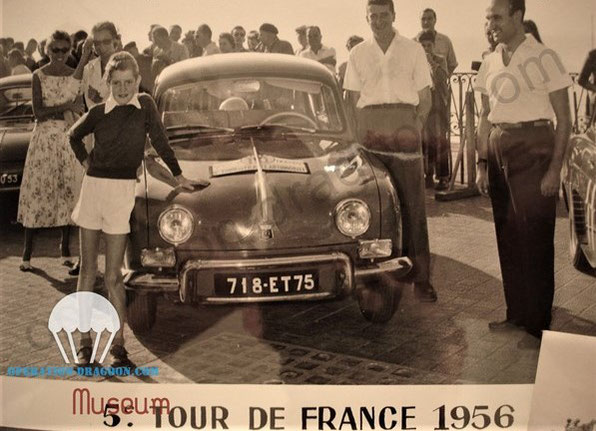 ---
Contacted by mail and then by phone, she agreed to help us, and graciously invites us to his home in Nice: the family house.
When Gary DAVIS came in April 2000 with his wife and daughters, we kept the visit a secret and arrived in front of Paul's home, the surprise would be unforgettable and made tears drop.
Gary started talking about memories, the bad ones but especially the good ones, the day he was wounded in the shoulder by a shrapnel from Fort Barbonnet at Col de Braus, on this terrible hill 1098 in September 1944, when Paul took care of him, driving him and pick him from the hospital in Nice resting area, his warmest welcome to his family home.
He also talk about drives along the coast to Monte-Carlo with a convertible sport car which Paul CONDRILLIER was racing already before the war, his incredible  sense of humor, the English and French lessons they gave each other bursts of laughter when Paul could never pronounce the "TH" of the English language !
Gary and Paul have passed away but through this article we are happy to pay tribute to this modest hero, member of the free french resistance, as Paul CONDRILLIER was.
---
Merci à Dominique Condrillier Antonini pour son aide à la rédaction de cet article. (sources operation-dragoon.com famille Condrillier, Gareth L DAVIS