On this page you will see Army abandonated equipement recycled by french civilians after "D" day
Sur cette page vous trouverez les objets abandonnés par les soldats et recyclés par la population après la guerre
---
---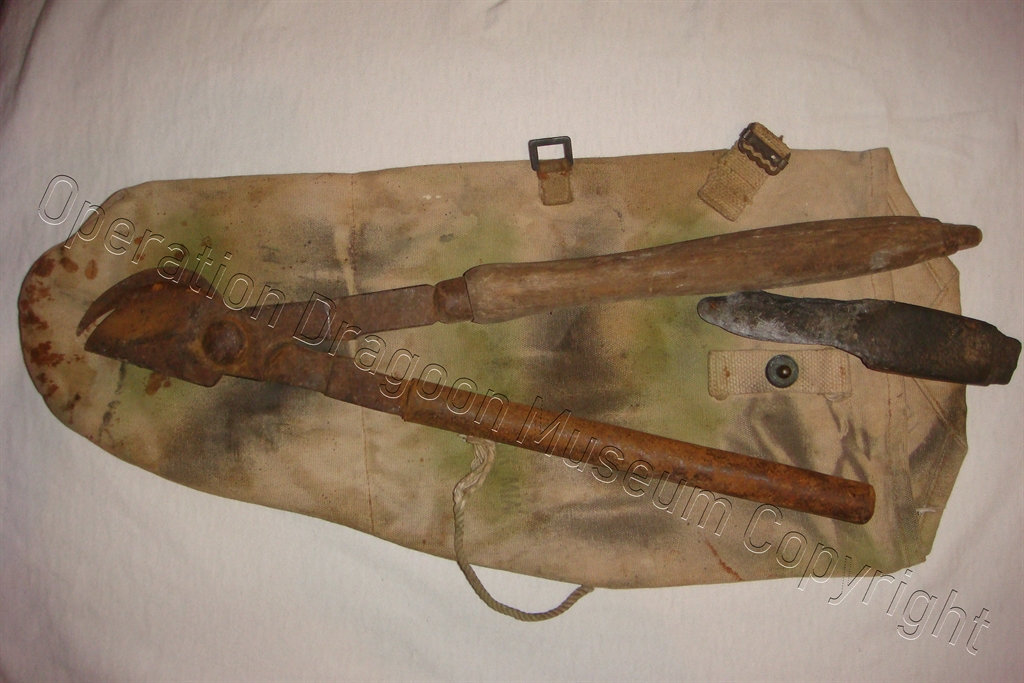 Ci-dessous, pour illustrer le masque à gaz typique des parachutistes de Provence,  une photo des plus connues du débarquement de Provence, ces parachutistes de la 596em compagnie de génie, en provenance de La Motte rejoignent le Mitan , PC de la division aéroportée , dans l'aprés midi du 15 août 1944.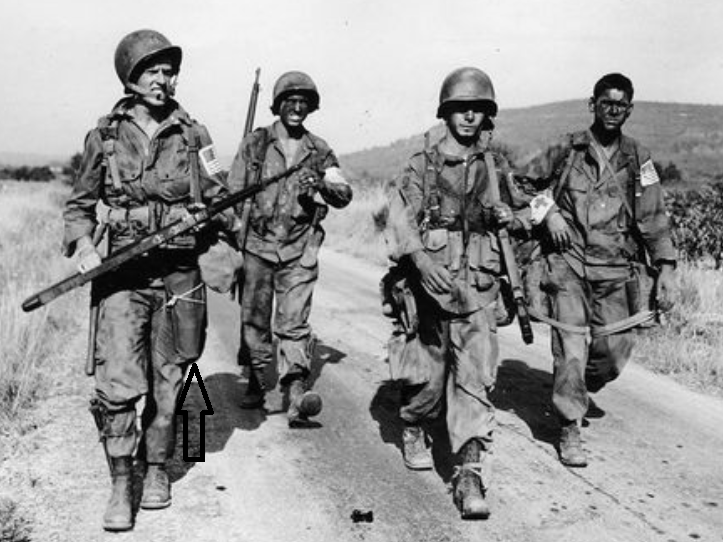 ---
3. Canvas bag made with an A5 US re-supply delivery container
Sac à main réalisé avec de la toile d'un container de ravitaillement A5 Américain.
---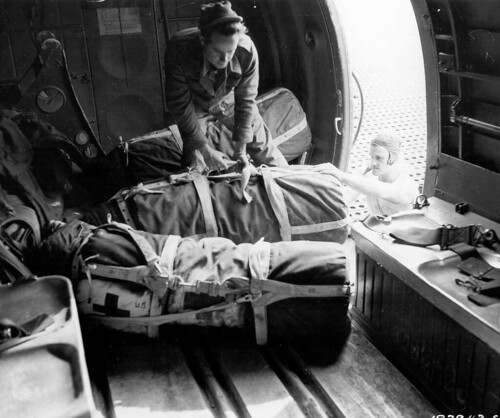 ---
4. Alcohol bottle cover with an A5 resupply container
Housse pour bombonne d'eau de vie faite avec un container de ravitaillement A5
---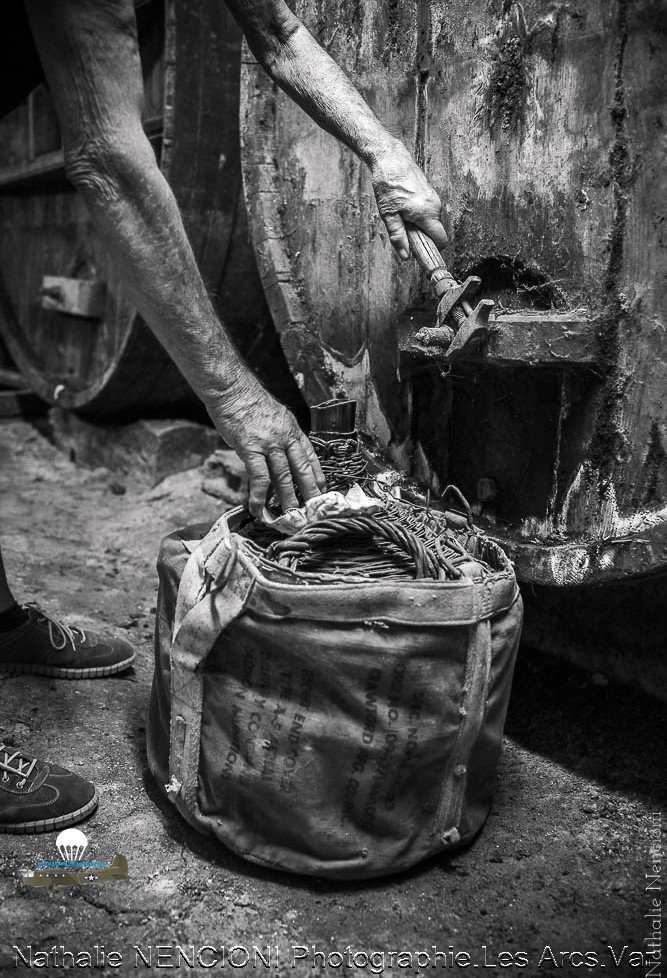 5. Canvas bag made with a british paratrooper oversmock jacket
Sac à main réalisé avec une blouse de saut parachutiste britannique .
---
6. Dress made with a resupply parachute, and the pattern made with a American top secret map issue from the southern France landing documents let's on the drop zone in Les Arcs by a American officer. 
Robe faite en parachute jaune de ravitaillement et son patron réalisé avec une carte Américaine Top secrète issue des plans d'invasion du débarquement de Provence et laissée par des officiers Americains dans une maison des Arcs sur Argens après la bataille.
---
7. Winter nylon gloves made with American parachute paracord nylon thread. 
Gants en nylon tricotés avec des fils de suspectes de parachutes américains.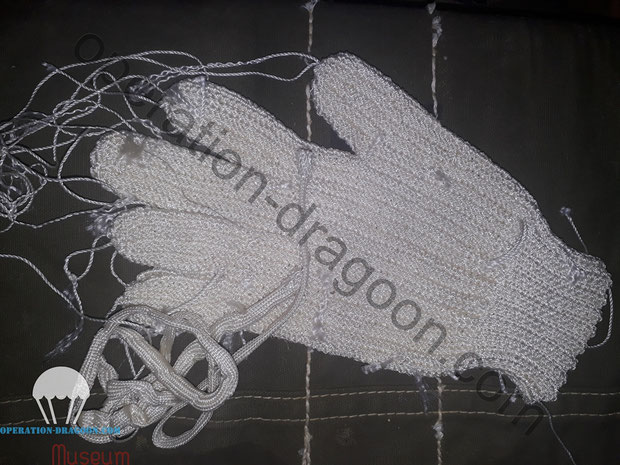 ---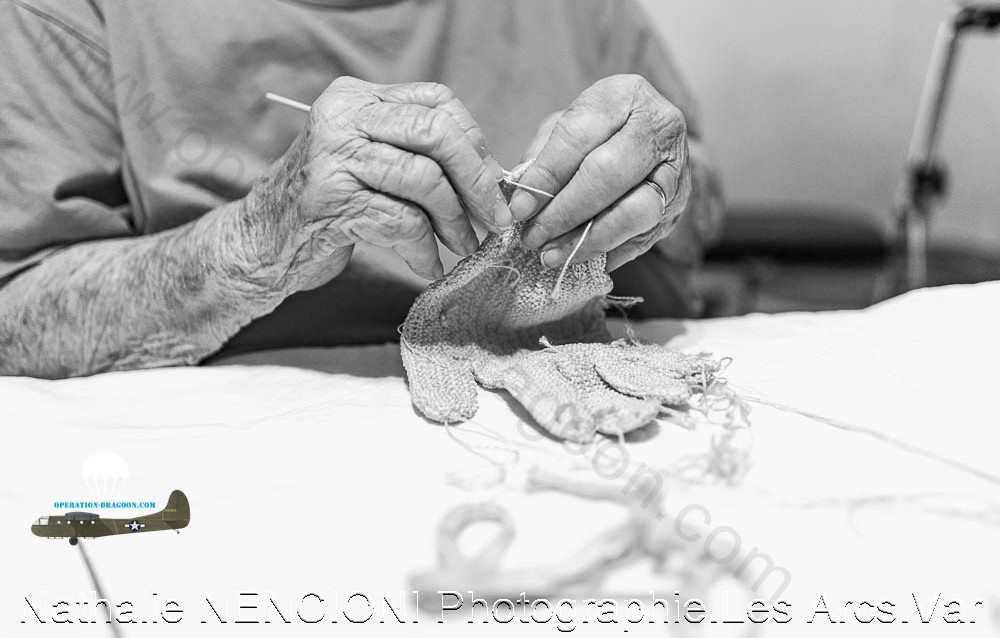 ---
7.Butcher knife scabbard made with a Waco CG-4A glider load adjuster.
Couteau de boucher lors de ses déplacements dans les fermes pour tuer le cochon. Le boucher avait recyclé une housse de règle de chargement de planeur américain Waco CG-4A 
---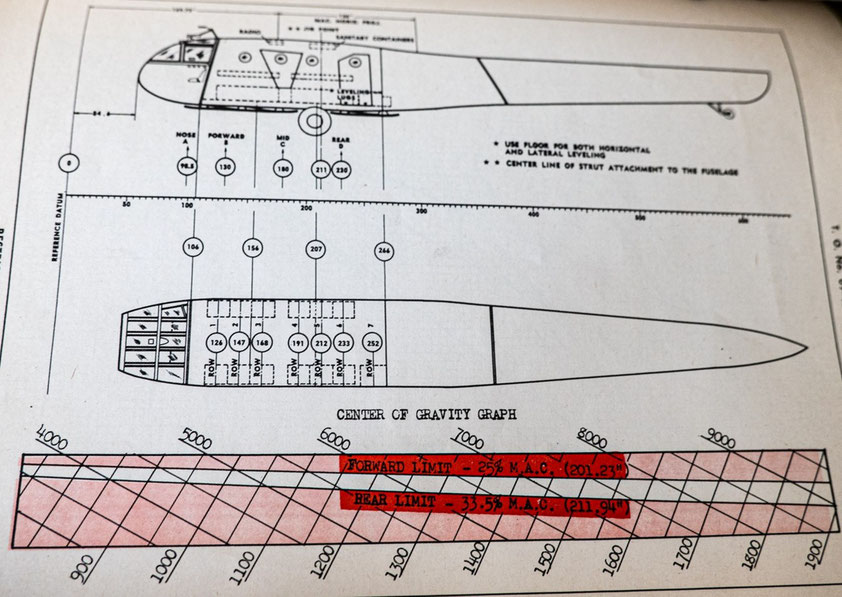 ---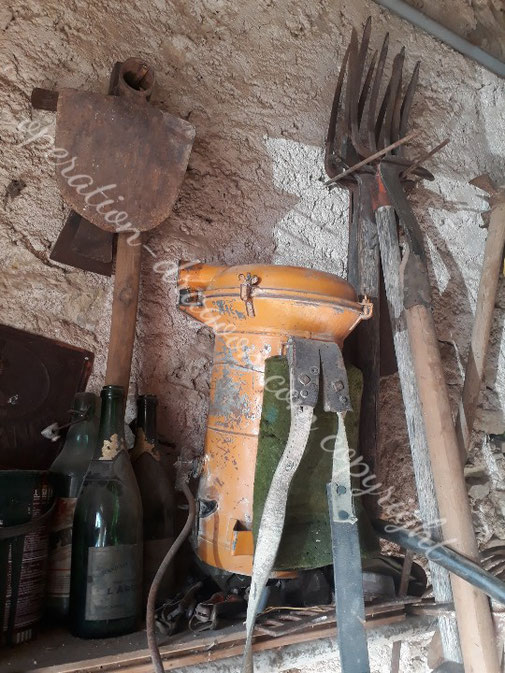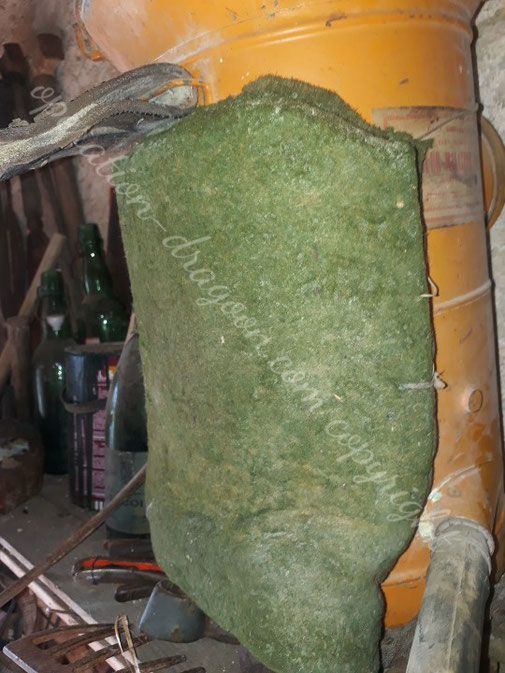 ---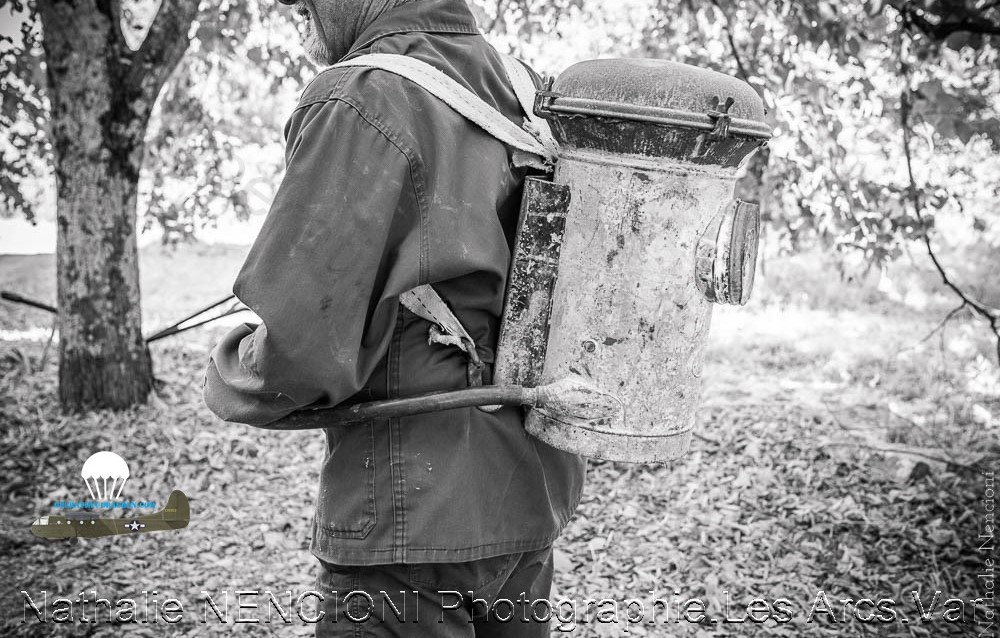 ---
---
---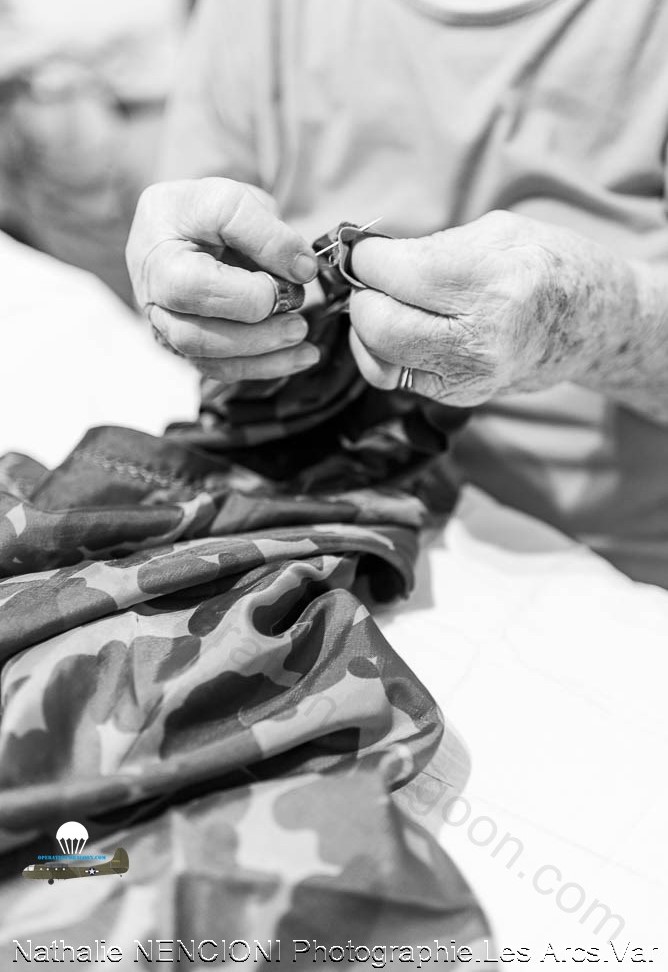 ---
Because war was so hard to find food, this german gazmask canister was used by cicilian after the was to carried a weasel and going in the forest for rabit hunting.
La pénurie de la guerre, engendrera des moyens de se nourrir de toutes sortes, Cette boite de masque à gaz allemande fut utilisée pour la chasse du lapin de garenne au Furet. La boite ,percée afin de laisser respirer l'animal servait de boite de transport de l'animal a sa sortie du terrier.
---
---
---
---
---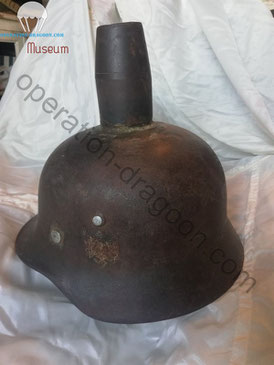 ---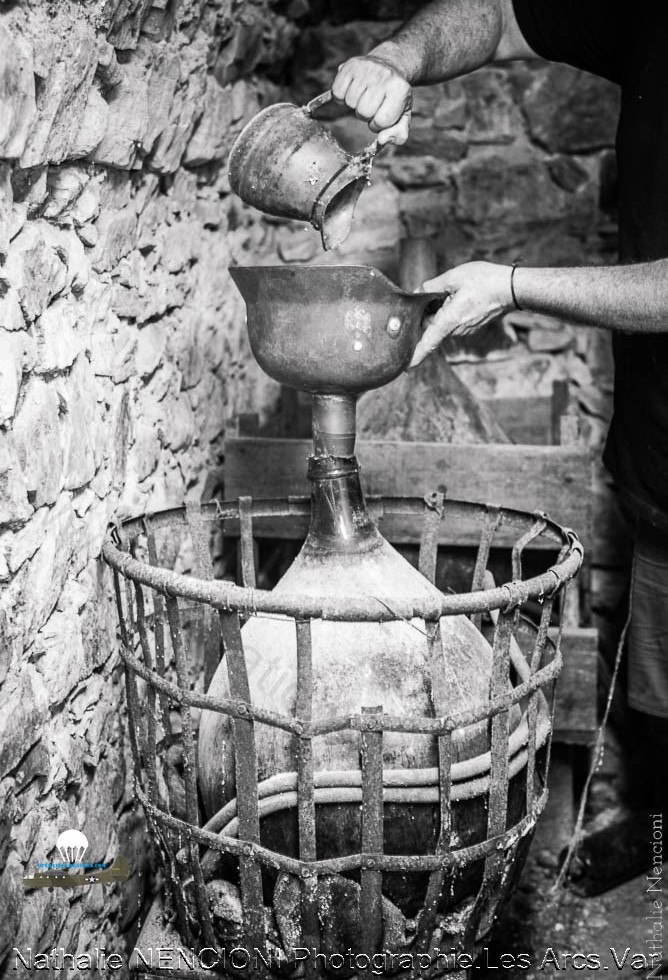 ---
---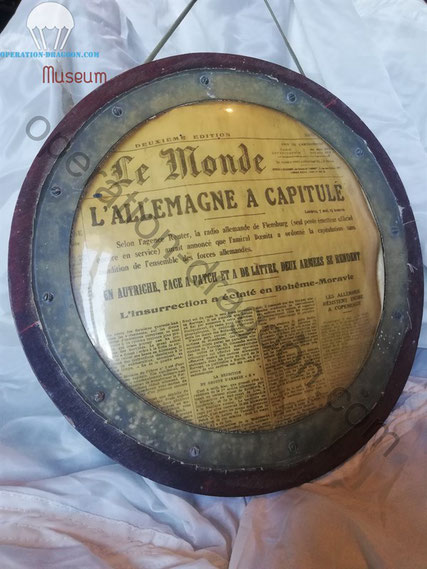 ---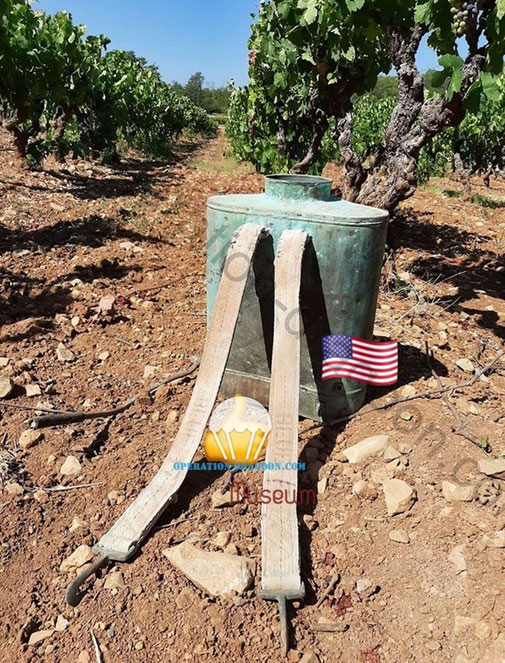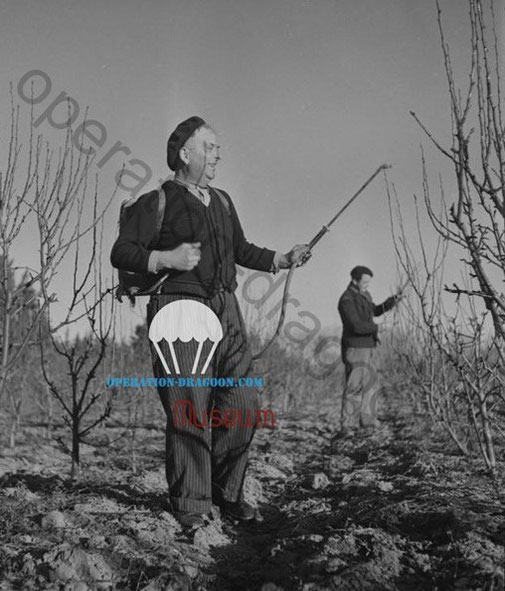 ---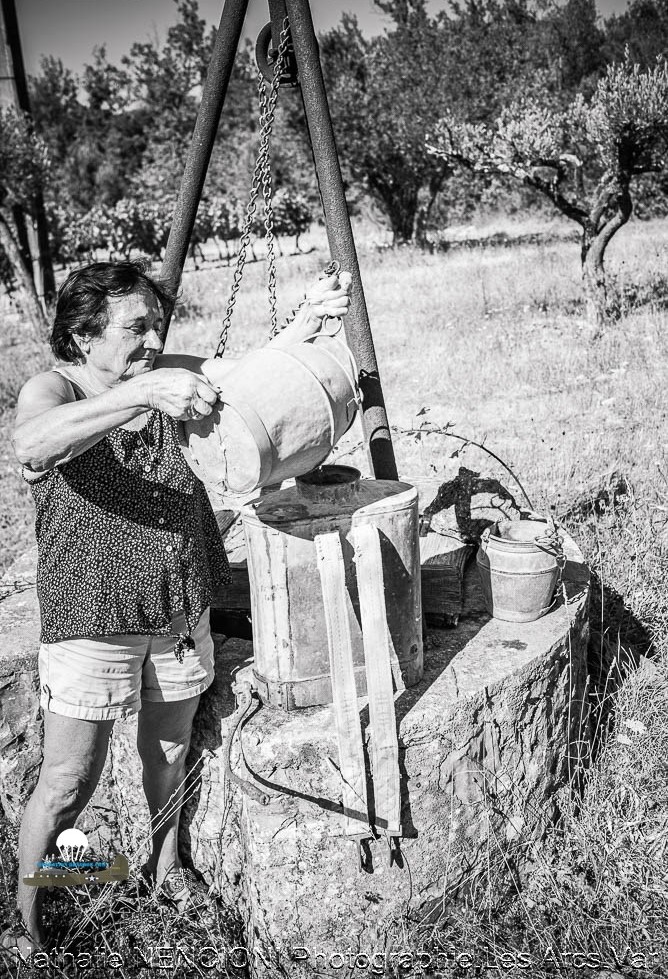 ---