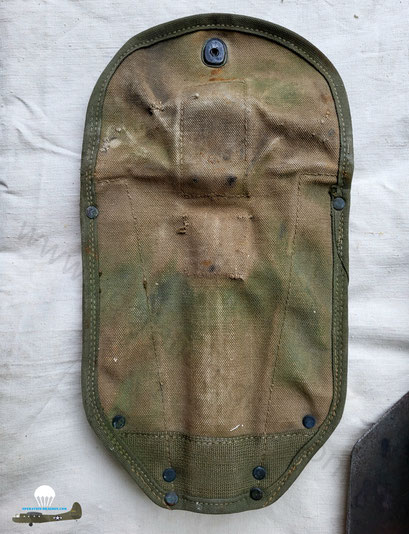 Cette pelle Américaine modèle pliant 1943 fut retrouvée après le passage des premiers parachutistes du 517em et du 460em de la place des Arcs sur Argens par le jeune Marcel , frère du résistant René MARIUS. 
Venu acclamer les premiers libérateurs, il remarque que l'un d'eux abandonne sa pelle au pied d'un platane alors que l'attache de ceinturon, probablement affaiblie par le choc de son parachutage, venait de céder. 
Marcel conservera cette pelle toute sa vie de viticulteur.
Elle porte les traces de peinture verte et brune. Une idée décidée avant le départ sur les bases italiennes proches de Rome. Cette peinture, habituellement utilisée en aviation sera largement aspergée au pistolets à peinture sur toutes les tenues et les effets des parachutistes de l'opération à une époque ou peu d'uniformes possèdent un imprimé camouflé au sein de l'armée allié comparativement aux armées allemandes et italiennes.
Remerciements à Marcel, rencontré lors de notre première exposition aux Arcs dans les années 90 qui avait pris le temps de nous raconter son jour 'J' aux Arcs et à son fils Roland.
---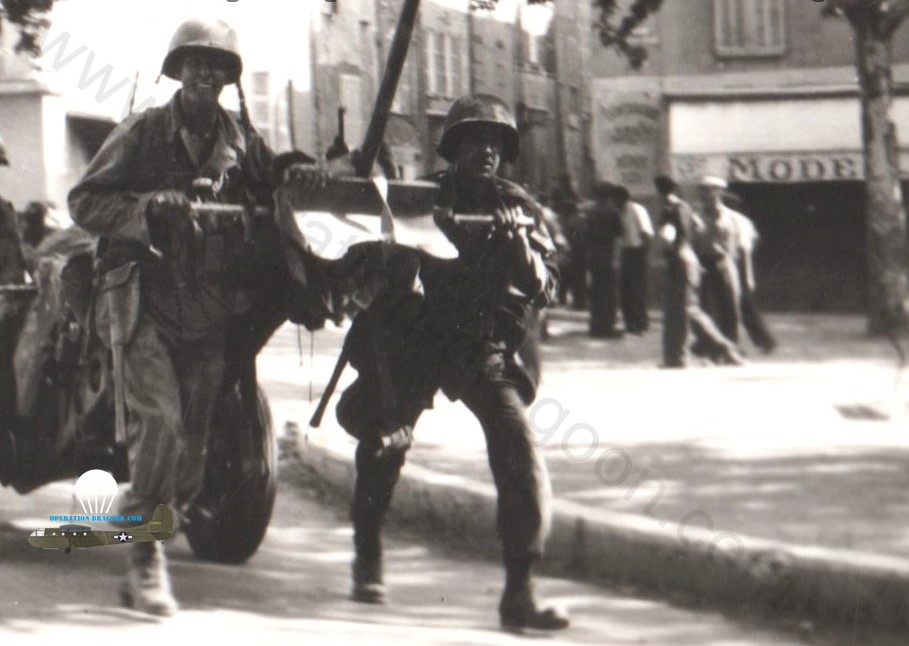 ---
This American folding shovel  1943 model was found after the first paratroopers of the 517th and 460th entered in town of Les Arcs under a plane tree of the main square by the young Marcel, brother of free french fighter René MARIUS. 
He came to cheer the first allies on that 15th of august 1944, and noticed that one of them abandoned his shovel at the foot of the tree while the hook buckle probably weakened by the shock of his parachute when he touch the ground. 
Marcel kept all his life as a winegrower farmer.
We can see traces of green and brown paint. An idea decided by the US airborne just before departure on the Italian bases near Rome. This paint, usually used in aviation, will be largely sprayed with paint guns on all the outfits and effects of the paratroopers of the operation Dragoon at a time very few uniform had a camouflaged printed in the Allied armies compared to the German and Italian .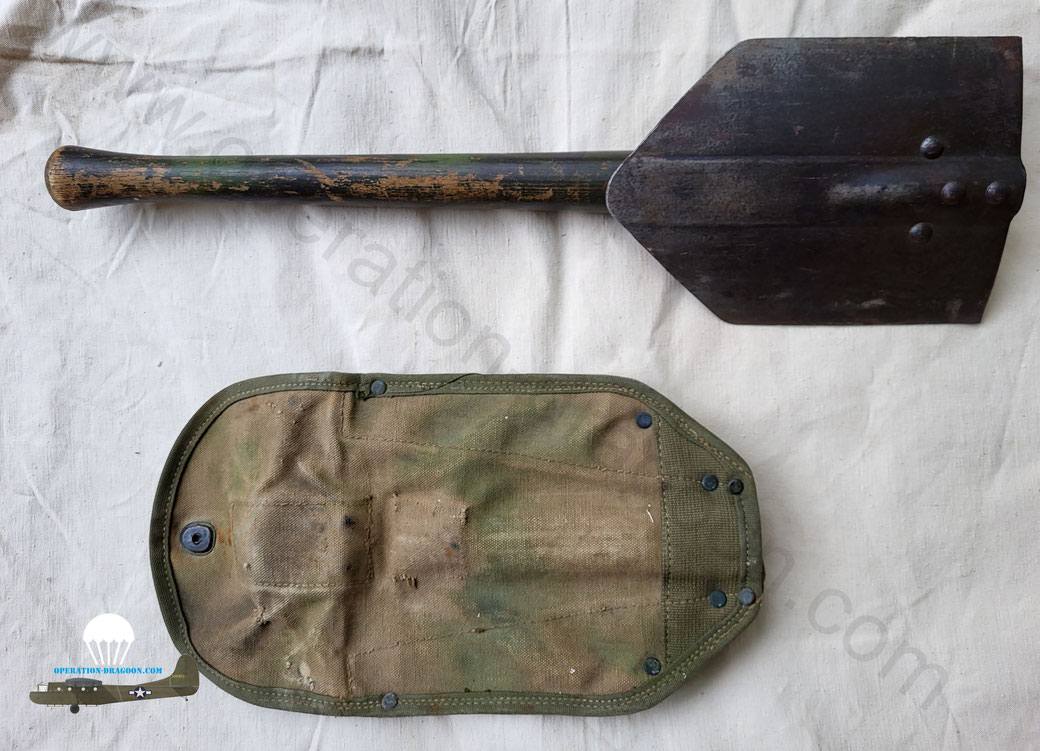 ---
Courtezy of Marius family.