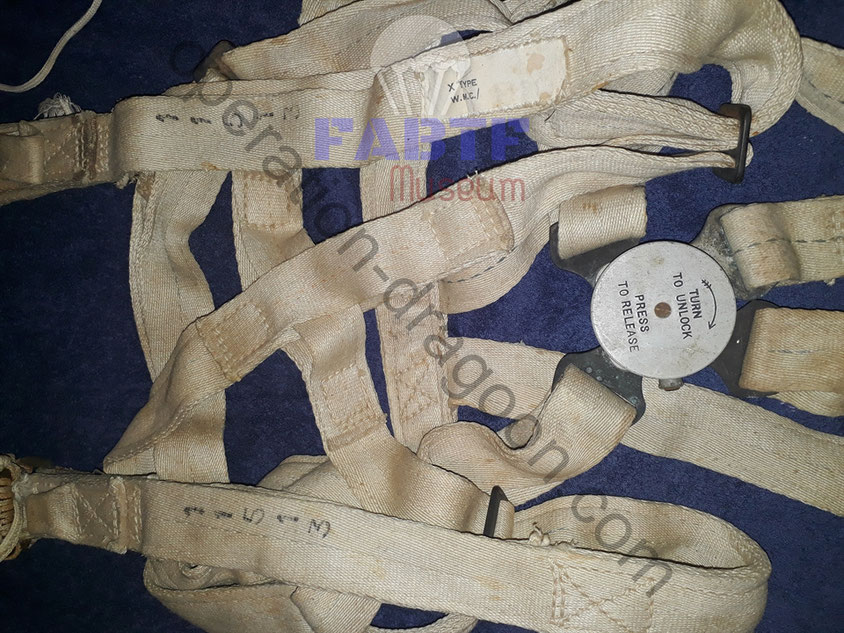 A few years ago, we get this british X type parachute harness, offered by a friend. His uncle had recovered in 1944 in the middle of the plain of Le Mitan.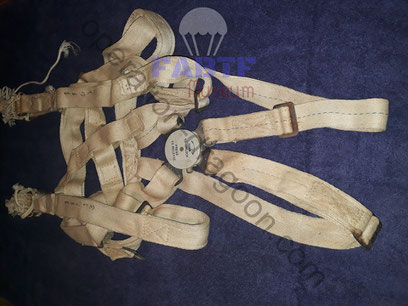 Our meeting with a veteran, Sergeant Jack Rees, will allow us to find the boarding paper of te C-47 in wich he was for the jump in Provence August 15, 1944. On this sheet is noted among others, the ranks, names, first names, army Numbers, aircraft number, serial, barding time, and the parachute number for each man of the stick. 
After linking these Numbers and those present on  the harness, we discover that the harness was used by Lance Corporal J. ALLEN, 8 platoon "A" Coy, 6th Parachute Battalion.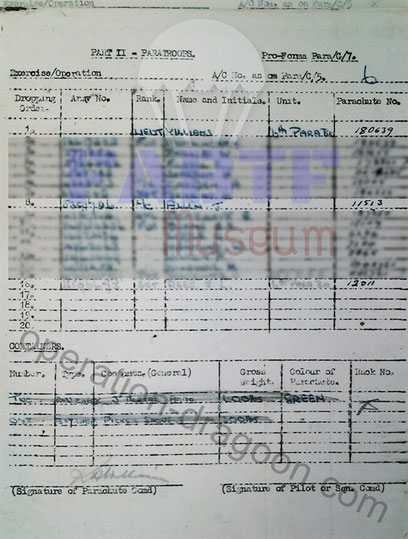 Il y a quelques années, nous récupérons ce harnais de parachute type X, offert par un ami. Son oncle l'avait récupéré en 1944 au beau milieu de la plaine du Mitan.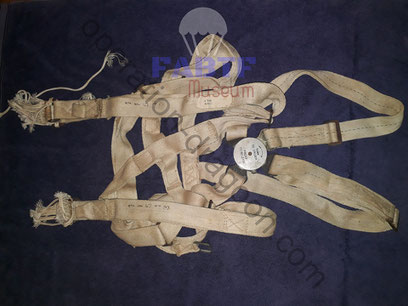 Notre rencontre avec un vétéran du 6th Royal Welsh Parachute battalion, le Sergeant Jack REES, va nous permettre de retrouver la feuille d'embarquement dans lequel il se trouvait pour le saut sur la Provence le 15 Aout 1944. Sur cette feuille est noté entre autres, les grades, noms, prénoms, numéro de matricules, numéro de l'avion, heure d'embarquement et le numéro de parachute pour chaque homme de son stick.
Après avoir mis en relation ces chiffres ainsi que ceux présents sur le harnais, nous découvrons que ce harnais à été utilisé par le Lance Corporal J. ALLEN, 8 platoon "A"Coy 6th Parachute Battalion.