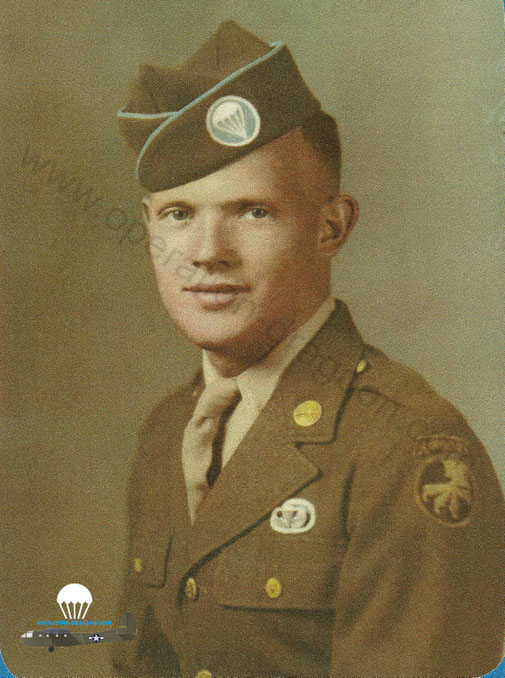 Page under construction, please come later. 
Don H. DILLON was born on the 1st of october 1922 at La Junta , Colorado. 
He entered in the US Army at Denver on the 28th of april 1943. He voluntered for paratroopers and was graduated on the 27 of september at Fort Benning Georgia.
He was attached to the 517th parachute infantry regiment and departed to Europe on the 17th of may arriving in Italy on 31st.
He was attached to 3rd platoon, D company, second battalion and took part to operation Dragoon and was dropped in southern France on the 15 of august in the early hours.
On 10 of october 1944 he was wounded in action and received purple heart medal.
---