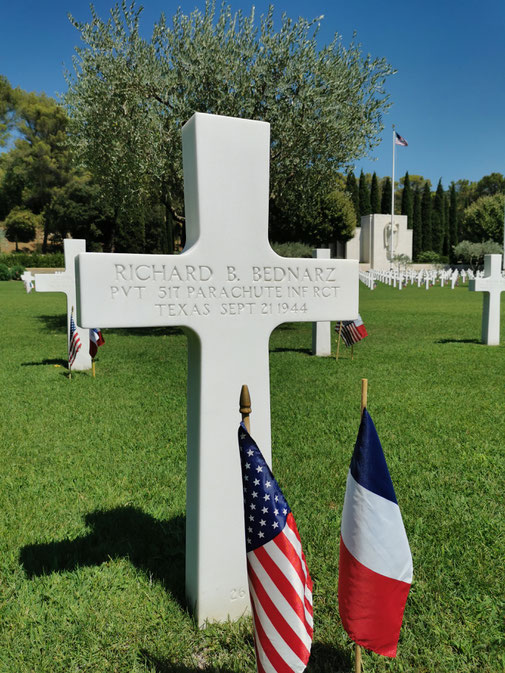 Richard BEDNARZ was born September 20th, 1924, in schulenburg, Fayette County, Texas.
   Richard enlisted 10 april 1942 at San Antonio, and joined the newly formed 517th Parachute Infantry Regiment in 1943.
   After a short campaign in Italy, he jumped in southern France August 15th, 1944. Following the advance of his unit, he is in September in the maritimes alps. The 21st of September he is killed in the frontline between Col de Braus and the "Tête de la Lavina", overlooking the french forts of the sospel area, occupied by the germans.
If you have any information about this soldier, please contact us in order to update the file.