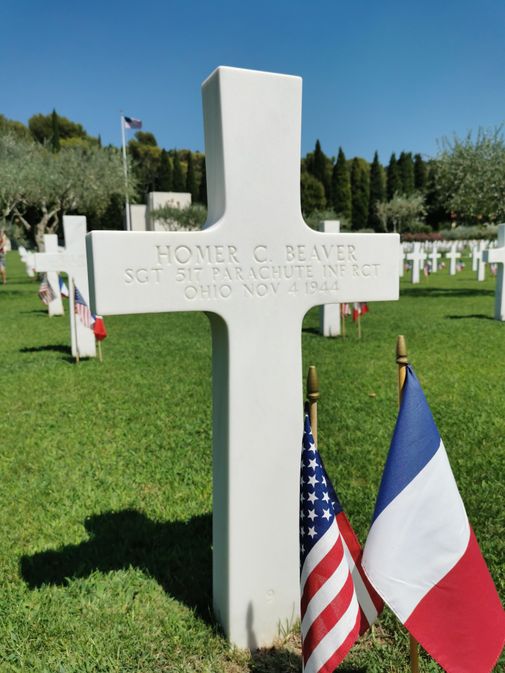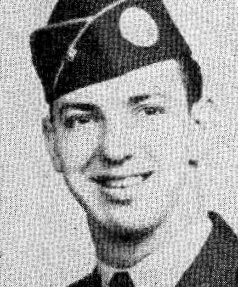 Homer Charles BEAVER was born July 11th, 1923 in Dublin, Franklin County, Ohio. 
    In 1944, he is a Sergeant in the 517th Parachute Infantry Regiment, "D Company. In November, while Sospel is liberated after weeks of hard battles, they decided with his platoon to take a rest in a large nice looking empty house. 
The Germans anticipated the americans would take up quarters there and rigged it with a time delayed device booby trapped. Five soldiers of the "D" Company will be killed that day ( Pvt John FOUTS, Pvt Alton ALLEN, Pfc Daniel Ogniewski, Pvt Walter VANDERPOOL), four are wounded and one (Floyd POLK) lost his leg.
If you have any information about this soldier, please contact us in order to update the file.