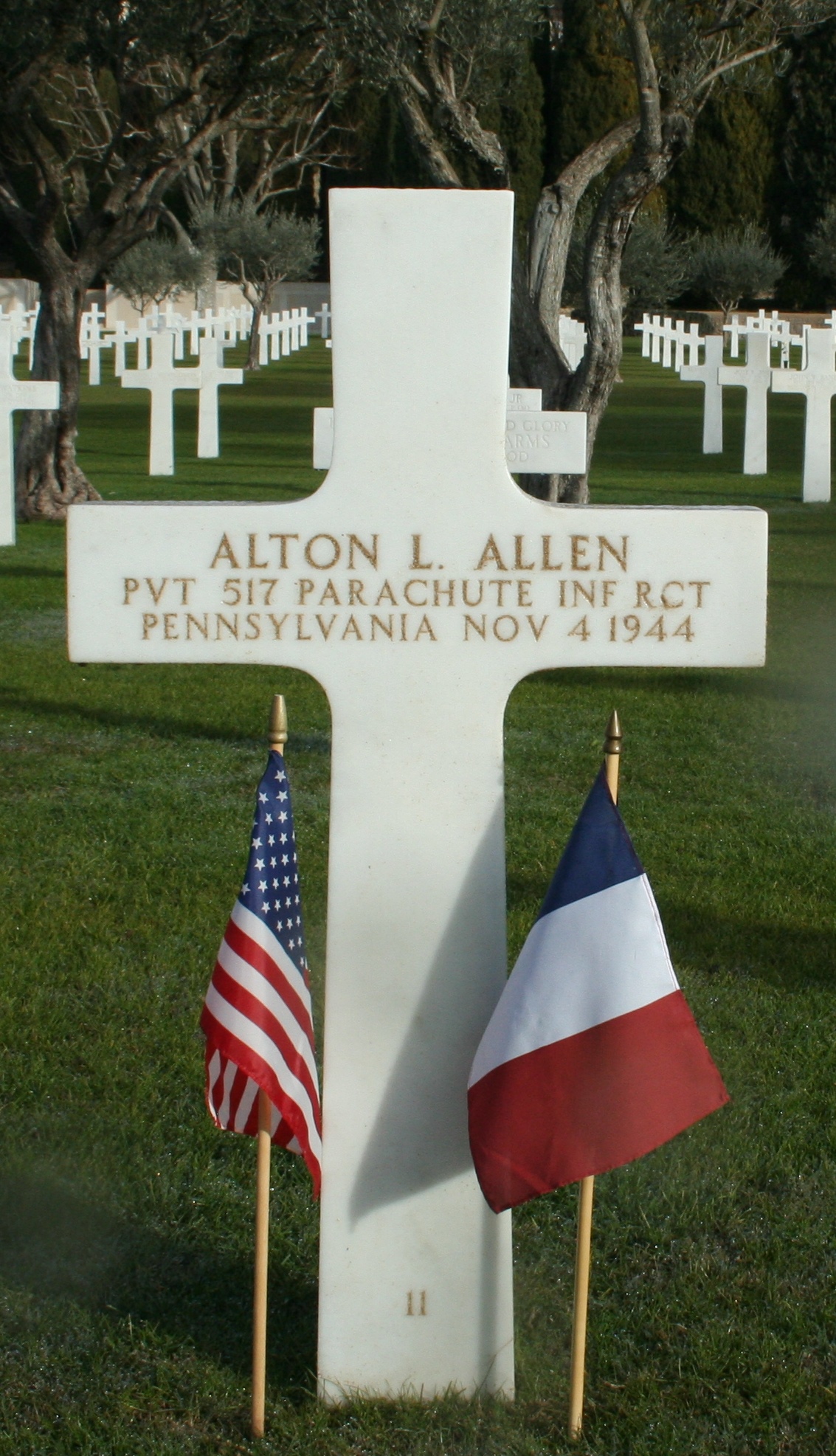 Alton served as a Private, Company D, 517th Parachute Infantry Regimental Combat Team, U.S. Army during World War II.

He resided in Pennsylvania prior to the war.

He enlisted in the Army on May 4, 1943 in Wilkes Barre, Pennsylvania. He was noted, at the time of his enlistment, as being Single, without dependents.

Alton was "Killed In Action" with 4 of his brothers in France when a time bomb exploded in a Inn 3 miles from Sospel, France during the war.

He was awarded the "Bronze Star" and the Purple Heart.
---
Alton a servi en tant que soldat dans la compagnie D du 517e régiment d'infanterie parachutiste.
Il résidait en Pennsylvanie avant la guerre.
Il s'est enrôlé dans l'armée le 4 mai 1943 à Wilkes Barre, en Pennsylvanie. Il a été noté, au moment de son enrôlement, comme étant célibataire, sans personne à charge.
Alton a été "tué au combat" avec 4 de ses camarades en France lorsqu'une bombe à retardement a explosé dans une auberge à 3 miles de Sospel, en France, pendant la guerre.
Il a reçu le "Bronze Star" et le Purple Heart.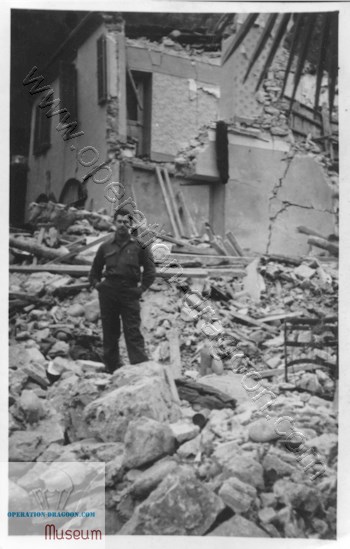 Help us to complete his personal file
Source : HonorStates & 517prct.org