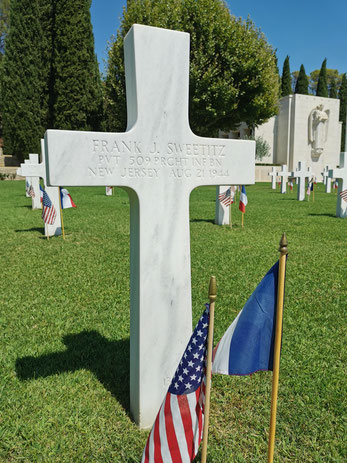 Frank SWEETITZ was born in Austria. His family immigrated to the USA during his childhood.
   He was a Pathfinder in the "Hq" Company, 509th Parachute Infantry Battalion. After the jump in southern France August 15th, 1944, he was killed by a gunshot wound to the head in the attack on the Castle La Napoule on August 21st, 1944.
If you have any information about this soldier, please contact us in order to update his page.