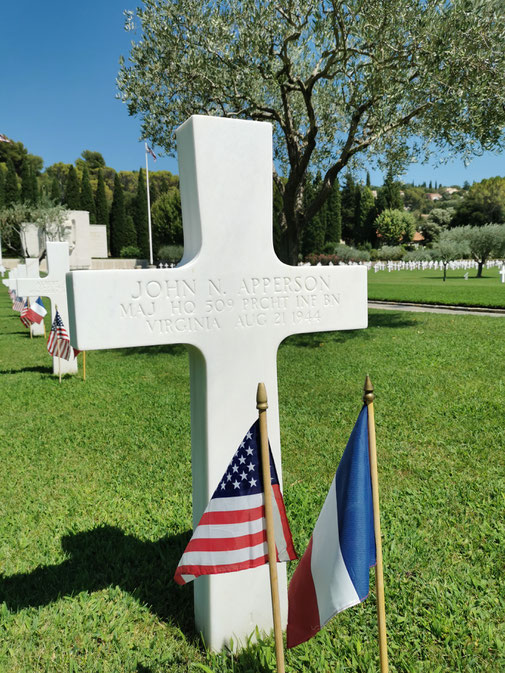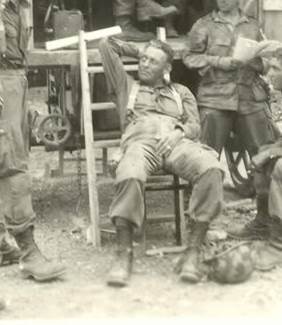 John Newton APPERSON was born on November 21, 1906 in New Kent County, Virginia, in a farming community. 
   In 1920, he join the John MArshall High School in Richmond, and after three years, he became a seed analyst with the West Virginia Department of Agriculture.
   He married Katherine Ann LAWRENCE in 1928 and they had a daughter in 1933, Peggy Ann.
   While working, John joined the Virginia's Army National Guard in the Richmond Light Infantry Blues, "D" Company, 183rd Infantry Regiment, 29th Infantry Division. On February 3, 1941, the national guards units became US armed forces unit, in preparation for a potential involvement in WW2. John US Army career will now begun. 
    While in Fort Meade, Maryland, he moved through the ranks. In April 30, 1941, he is already Captain, and later on February 23, 1943 he is graduated Major. 
    In July 1943, John APPERSON reported to parachute school in Fort Benning, Georgia, in preparation for becoming the Executive Officer of the 509th Parachute Infantry Battalion. As a model officer, he specialized in securing supplies and transporting troops. 
   John joined his unit in Rome, Italy, in April 1944, as they prepared for an airborne operation in southern France, nicknamed operation "DRAGOON".
   August 15th, 1944, he jumped in the fog near Le Muy. After succesfully achieved their goals, the 509th PIB advanced along the coast, reaching the Vesubie Valley near Nice. 
   August 21st, 1944, the 509th PIB attacked the German defensive positions in the hills near Cannes in the Chateau La Napoule. Despite heavy casualties, the objective is secure at noon. Later that afternoon, APPERSON and other in his unit realized that their escape kits contained Italian lira instead of french francs. When APPERSON headed to the battalion Hq to exchange the money, his jeep drove over a German landmine. The explosion immediately killed Major John APPERSON, Lt Hubert FIANDER and Lt Lee Max WEBB.
Sources : Find A Grave and Personnal accounts