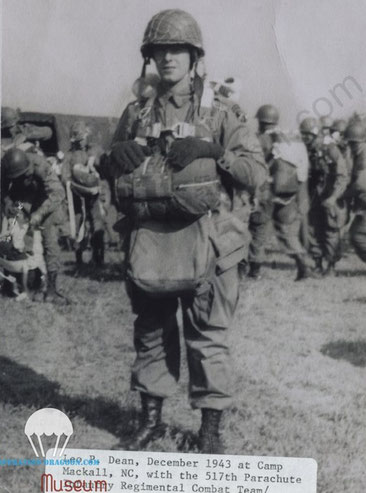 ---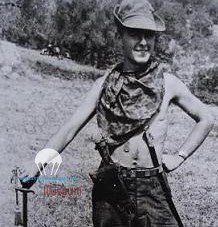 ---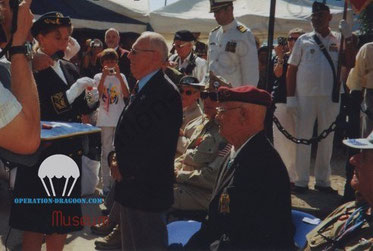 Leo DEAN was born May 3, 1924, son of Richard J. Dean and Lillian M. Hynes of Albany and Watervliet.
A 1941 graduate of Christian Brothers Academy, he registered for the draft the following year and went on to serve for almost three years with his beloved 517th Parachute Infantry Regimental Combat Team. He saw action in Italy, southern France and the Battle of the Bulge in Belgium.
Leo DEAN was also part of an amphibious and airborne assault of 40,000 to 60,000 U.S. soldiers who stormed the beaches of southern France with French and British troops.As a paratrooper he was dropped behind enemy lines on the night of the assault, 15th of august 1944 with his outfit near the town of La Motte. 
Attached to the Regimental Head quarter company of the 517th parachute infantry regiment he went to Chateau Sainte Roseline, near town of Les Arcs, the pre-designated regimental Head quarter on "D" day plan Invasion. 
Dean received a Bronze Star for his service in World War II.
Dean and fellow veterans traveled annually to participate in parades and ceremonies in France,
Leo was awarded the French Legion of Honor in a 65th anniversary celebration in Draguignan, France. its highest honor for soldiers.
In August 2015, during a parade in France, Dean fell off a curb and broke his hip and femur. He required five surgeries. 
On the 13th of december, Leo passed away in his office aged 91. 
Leo will always host a special place in our hearts and never been forgotten. 
Rest in peace dear friend. 
---