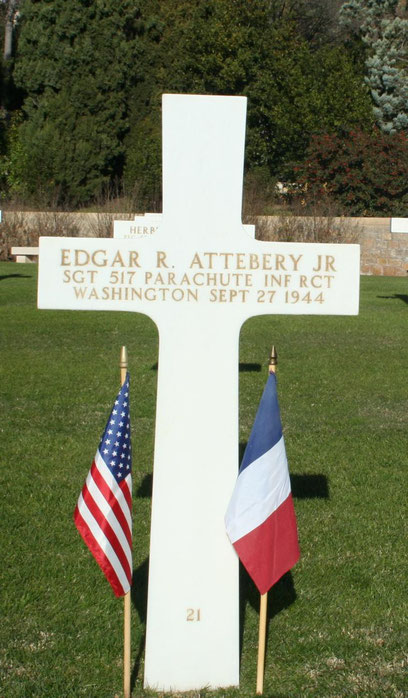 Edgar ATTEBERY was born on June 9, 1924, and enlisted in the state of Washington.
He is a sergeant in the 517th Parachute Infantry Regiment, in company D.
He will be killed in action on the front line in the Maritime Alps on September 27, 1944. at the age of 20.
---
Edgar ATTEBERY est né le 9 Juin 1924, et s'engage dans l'état de Washington. 
Il est sergent au sein du 517th Parachute Infantry  Regiment, dans la compagnie D. 
Il sera tué au combat sur la ligne de front dans les alpes maritimes le 27 septembre 1944. à l'age de 20 ans.