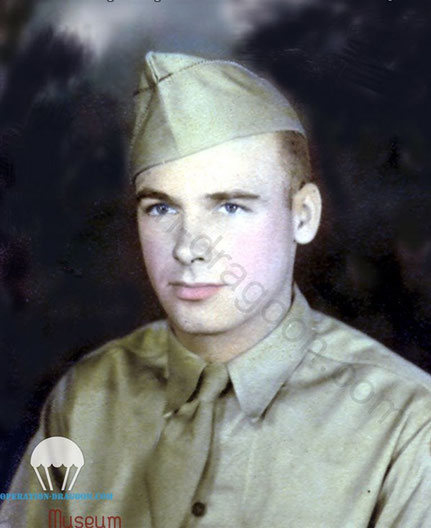 Edward CAHOON est né à Bourne, Massachusetts en 1918.
il a servi dans la fameuse 36em Division d'infanterie du Texas. "Texas division" et plus précisément dans le 141e régiment, 2e bataillon, compagnie F, 3e peloton, 2e escouade.
sa première expérience au combat fut le débarquement d'assaut amphibie à Salerne, Italie, le 9 septembre 1943, appelé opération AVALANCHE.
Après des mois de combats terribles et la chute de Rome qui a suivi, le 36e est retiré de la ligne de front afin de préparer le débarquement d'assaut amphibie dans le sud de la France le 15 août 1944.
Son régiment touchera le sol de Provence au matin sur les plages entre Anthéor et le Dramont. à L'Est de Fréjus.
un service au sein de son unité d'un total de dix-neuf mois au combat dans cinq grandes campagnes.
À part quand Edward Cahoon fut en convalescence à l'hôpital à cause de ses blessures, il a servi dans la plupart de ces combats du début à la fin de la seconde guerre.
Il reçu de nombreuses médailles, dont la Bronze Star, la "purple heart" pour quatres bléssures et la fameuse Silver star pour l'acte héroïque dont suit la copie : "compte rendu journalier du 28 mai 1944 :
" le soldat CAHOON, nommé premier éclaireur à la tête de son escouade,  pris sous le feu par deux mitrailleuses ennemies à seulement 30 mètres de distance, ouvrit le feu avec sa mitraillette Thompson et continua de tirer sur les positions ennemies, tandis que son équipe se précipitait vers des positions approprié pour repousser l'attaque. Lorsque son arme tomba de ses mains, le Soldat
CAHOON a récupéra un autre  et a continua de couvrir l'attaque et la protection de son escouade, qui a détruit ainsi pu détruire les nids de mitrailleuse, tué deux des ennemis et capturé 22 prisonniers allemands. "..
 En ce 15 Aout 1944, dans l'ironie de la guerre, lorsque le soldat CAHOON a participé au débarquement sur les plage dans le sud de la France il pu revoir par le un incroyable destin son frère Louis CAHOON qui  était ce jour là  à bord du navire de l'US Navy "USS Marblehead" qui fourni ce jour là les tirs de couverture avec leurs canons de 6 pouces sur les positions allemandes qui couvrait le débarquement.
Une autre ironie bien plus amère est que lorsque le soldat CAHOON lors de sa progression dans la vallée du Rhône près de Montélimar , a été gravement blessé par un obus de 88 allemand tiré d'un terrible char Tigre, son meilleur ami ,de 19 ans, du même village le soldat Kenneth "Kid" KARSEN, fut tué à ses côté . Alors qu'il se remettait de ses blessures à l'hôpital militaire, Edward écrit à la maison et demanda à sa mère d'aller voir le père veuf de Kenneth et de le réconforter.
Aprés quelques mois la mère d'Edward  épousa le père de Kenneth KARSEN qui devint ainsi son demi-frères.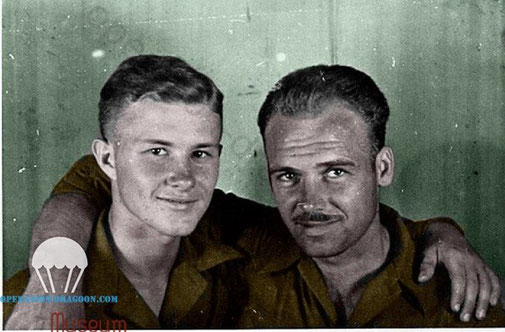 Edward CAHOON was born in Bourne, Massachusetts in 1918.
he served with the historic Texas 36th Infantry Division. Specifically in the 141st Regiment, 2nd Battalion, F-Company, 3rd Platoon, 2nd Squad.
his first experience in combat was the amphibious assault landing at Salerno, Italy on 9 September 1943 called Operation AVALANCHE. After months of terrible combat and the subsequent fall of Rome, the 36th was pulled out of the front line in order to prepare for the amphibious assault landing called Operation Dragoon in Southern France in August the 15th 1944. 
a total army service of nineteen months in combat in five major campaigns.  Other than when Edward CAHOON was convalescing in hospital from his wounds, he served in most of this bitter combat from start to finish.
He was awarded of many of medals, including the Bronze Star,  the Purple Heart with Clusters for ' wounds and the Silver star following  a newspaper account of the day :
" On May 28, 1944, Private CAHOON, as first scout at the head of his squad, was fired upon by two enemy machine guns from only 30 yards away. He opened fire with his Thompson sub-machine gun and continued to fire into the enemy positions, while his squad hurried to advantageous positions. When his gun fell apart in his hands, Mr. CAHOON secured a rifle and continued to cover the attack of the squad, which destroyed the nests, killed two of the enemy and captured 22 German prisoners. This singular act earned him the Silver Star.
Few month later, In the irony of warfare, when Private CAHOON participated in the first beach assault landings in southern France his brother Louis CAHOON was aboard ship on USS Marblehead which were providing covering fire with their 6 inch guns on the German positions.
At the end of august, another bittersweet irony is that when Private CAHOON was severely wounded by a round fired from a German 88 fired from a Tiger Tank, his 19 year old dear friend, Kenneth KARSEN, was killed beside him. While recovering from his wounds in military hospital, Edward wrote home and asked his mother to go meet Kenneth's widowed father and comfort him. Edward's mother latter married Kenneth KARSEN's father which made them step-brothers.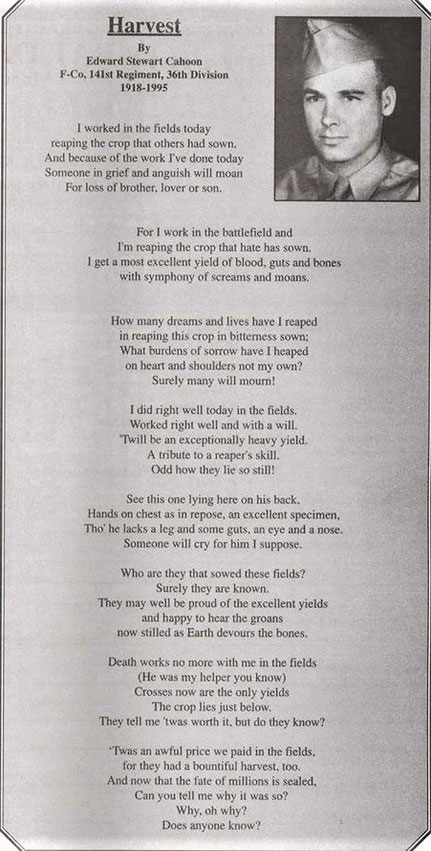 De retour de la guerre, Ed travailla comme maçon, sa vie ne fut plus jamais la même. Il disait a ses enfants que le démon etait entré en lui par cette terrible guerre et tout ce qu'il avait du endurer et voir.  Son fils nous racontait qu'un jour, alors qu'il n'avait que 5 ans, il marchait aux cotés de son père dans la rue dans une belle panoplie de cowboy quand soudain un adolescent de 18 ans jeta en sa direction des pétards . Son père dans la peur de l'explosion le jeta au sol , et le protegea de son corps. Quand il réalisa que ce n'était que des pétard de fête, il regarda en direction des jeunes qui riaient et se moquaient de lui. Edward CAHOON se releva et de sa main de maçon attrapa l'adolescent et le fit mettre à genoux devant son fils de 5 ans pour qu'il presente ses excuses.  Cette guerre avait détruit tout ce qu'un homme peu avoir de meilleur. Vers la fin de sa vie, quand on a demandé au vétéran CAHOON où il souhaitait être enterré, Edward a répondu « avec mes frêres d'armes ».
Edward «Eddie» Stewart CAHOON de Hempstead est décédé le 28 février 1995 à l'hôpital régional de Navasota  au Texas.  résident de longue date du comté de Waller. Il laisse dans le deuil son épouse Betty CAHOON, ses deux fils Michael P. CAHOON et Peter S. CAHOON et leurs épouses; deux filles, Colleen Foudray et Mary Okvist, et leurs maris;
trois demi-sœurs, Betty Ann Wright, Mary Jane Moran et Louise Schotte; un frère, James Cahoon; quinze petits-enfants et de nombreux autres nièces, neveux et amis.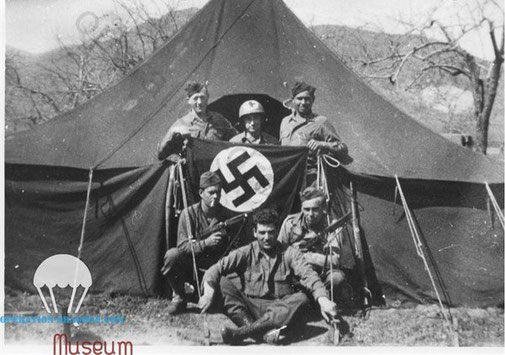 Back to united stades, Ed worked as a brick mason. but his life never been the same.
He would attack anyone who even raised their voices to the family. He loved his family  but was difficult person to be near. His son Michael remember :
" One time as a child in sooth Texas, i was 5 in my new cowboy clothes, a man 18 year old son throw fire crackers near us and my dad threw me into mud and covered me up with his body instantly. The father and saw where laughing, but stopped when my dad slapped them with the strength of a mason and made the father get on his knees and apologize to me a 5 year old child.
It was terrifying as his blues eyes looked insane and people were afraid of him. He use to say that he carried the devil on his back like a light load.
Near the end of his life when Edward was asked where he wished to be buried, he replied, "with my buddies".
Edward "Eddie" Stewart CAHOON of Hempstead passed away on February 28, 1995 at the Navasota Regional Hospital in Navasota, Texas. A longtime resident of Waller County. He is survived by his wife Betty CAHOON, two sons Michael P. CAHOON and Peter S. CAHOON and their wives; two daughters, Colleen Foudray and Mary Okvist, and their husbands; three half-sisters, Betty Ann Wright, Mary Jane Moran and Louise Schotte; one brother, James Cahoon; fifteen grandchildren, and numerous other nieces, nephews and friends.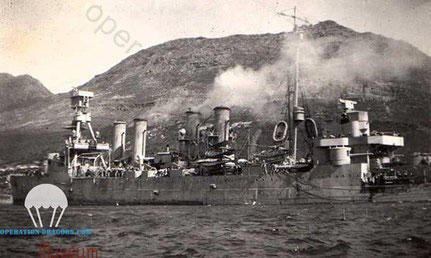 ---
Remerciements à Michael CAHOON fils de Edward , et au Texas muséum pour l'élaboration de cet article.