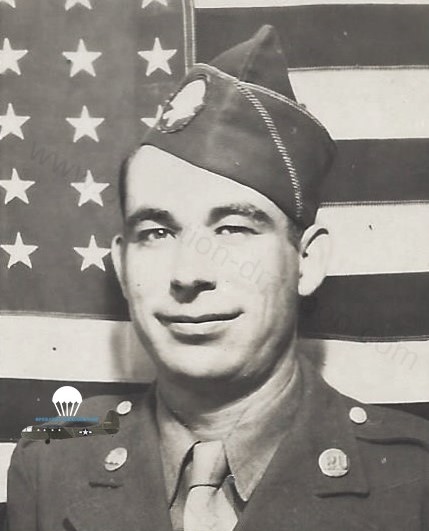 Waymon GARNER was born on february the 21st 1921 in 
He was enlisted in the US Army at  .. in .. 
He was attached to the 887th Glider Airborne Engineer company and participated to the European campaing from Italy to Germany. 
On august 15th 1944, Haymon was landed by glider in the landing zone 15 miles inland vanguard of the second "D" Day in southern France under code of "Operation Dragoon". 
Waymon remember his glider landing. 
" Prior the operation we found a baby dog in Italy and she adopted them. We named her Rosie.  During the operation Dragoon,  she came in my glider, but no one had tied her into the glider before we tookoff. On the landing she she hit the front section coskpit but was ok.
Later on our way back to United stades when the war ended, we sneaked her aboard ship in the accordion case. When the got back to the states she had the run of the post in Washington State. Others tried to pet her but she would have nothing to do with anyone other than the members of the 887th.  She would run and jump into our arms."
Please come later, page under construction
---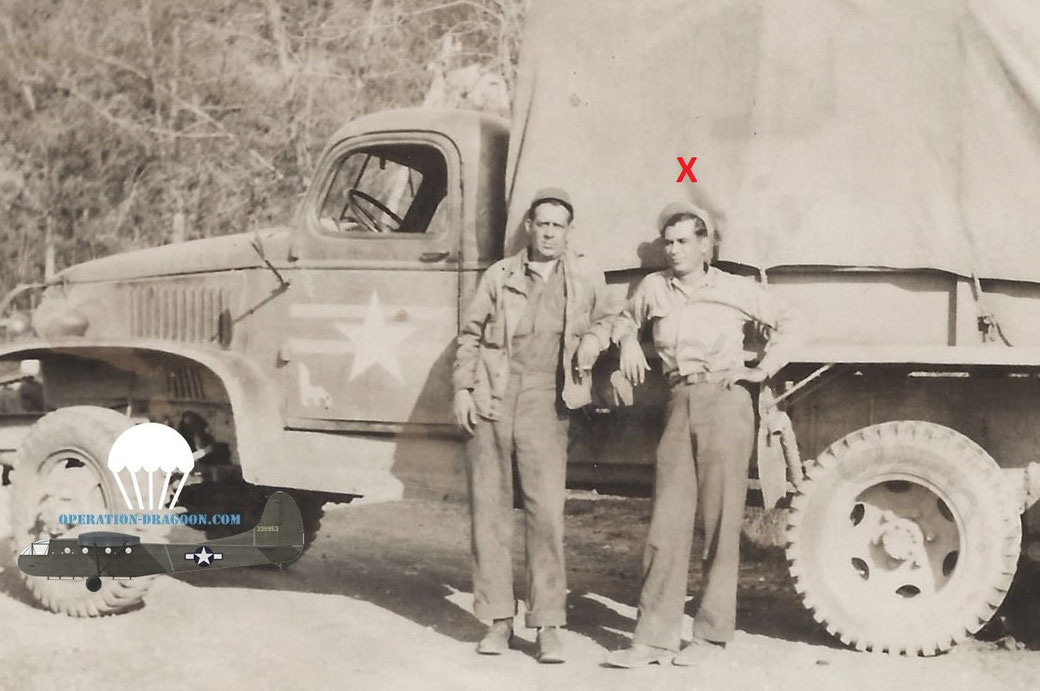 ---
Waymon GARNER est né le 21 février 1921 à 
Il a été enrôlé dans l'armée américaine à .. dans.. 
Il est attaché à la 887th Glider Airborne Engineer Company et participe à la campagne européenne de l'Italie à l'Allemagne. 
Le 15 août 1944, Haymon a été débarqué en planeur dans la zone d'atterrissage à 15 miles à l'intérieur des terres avant-garde du deuxième jour « D » dans le sud de la France sous le code de « Operation Dragoon ». 
Waymon se souvient de son atterrissage en planeur :
" Avant l'opération, nous avons trouvé un bébé chien en Italie et elle les a adoptés. Nous l'avons appelée Rosie.  Pendant l'opération Dragoon, elle est venue dans mon planeur, mais personne ne l'avait attachée au planeur avant notre départ. À l'atterrissage, elle a heurté le cockpit de la section avant mais allait bien. 
Plus tard, lors du retour aux Etats Unis quand la guerre fut terminée, nous l'avons glissée à bord du navire dans l'étui d'un accordéon. À son retour aux États-Unis, elle finie sa vie  dans l'État de Washington. D'autres ont essayé de la caresser, mais elle n'avait rien à voir avec quelqu'un d'autre que les hommes du 887e.  Elle courait et sautait dans nos bras. »
Waymon GARNER died on january the 30 2011, aged 79, he lived in Campbellsville, Kentucky where he is burried  at brookside cemetery . 
page under construction please come back later 
Coutezy of Lanni GARNER. 2023.