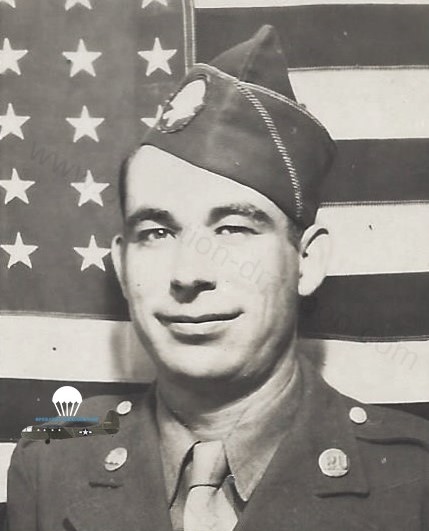 Waymon GARNER was born on february the 21st 1921 in Hegira, Kentucky. 
He was enlisted in the US Army at Fort Benjamin Harrison, Indiana on the 22nd of july 1942 as Truck driver light 345.
He was attached to the 887th Glider Airborne Engineer company and participated to the European campaing from Algeria, French Morocco, Tunisia, Naple, Foggia, Rome in Italy, France, Rhineland, battle of the Bulge to Germany for a total of 3 years, 2 monthes and 4 days in European campaign.
After a special CG-4A glider training in Italian air base the 887th Airborne Aviation Engineer company was split in 2 groups . One group of 34 gliders under command of Captain S. left Italy at 15.18 hour from Galera Air base and landed at 18.59 hour on Landing Zone O, some vineyards fields triangled between villages of La Motte, Le Muy and Le Mitan (Airborne division HQ) 
The second group of Engineers,  (10 gliders) left Italy from a airbase named Campino, south of Roma at 15.26 hour and landed on landing Zone A, a woody and small fields landing zone triangles between villages of La Motte, Trans en Provence and Les Arcs at 19.07 hour.
---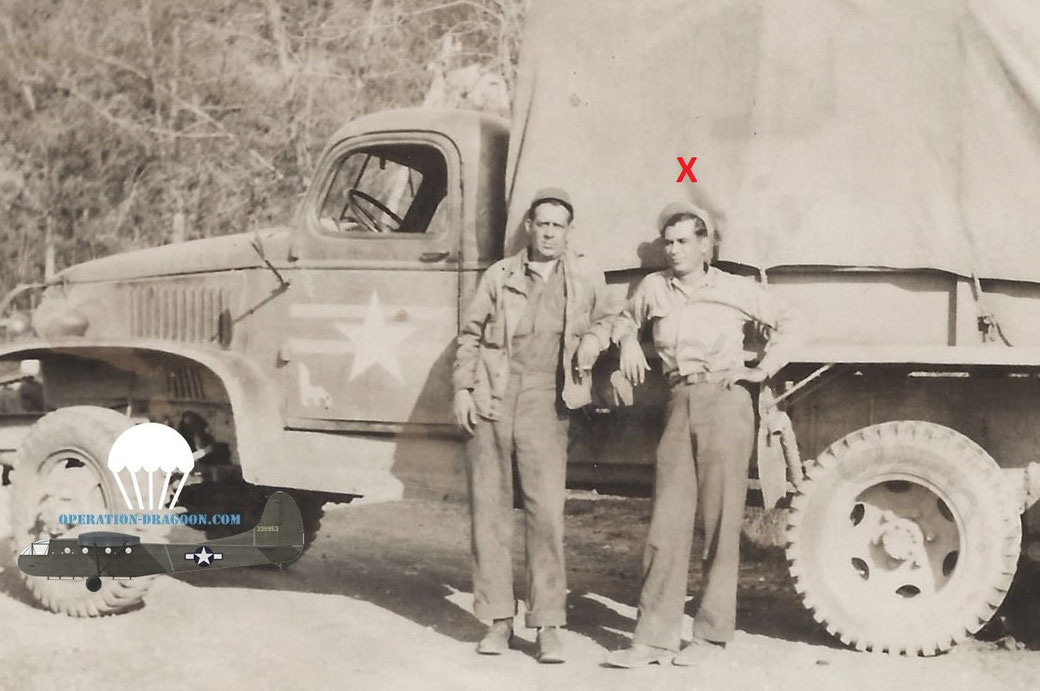 ---
 Waymon remember his glider landing. 
" Prior the operation we found a baby dog in Italy and she adopted them. We named her Rosie.  During the operation Dragoon,  she came in my glider, but no one had tied her into the glider before we tookoff. On the landing she hit the front section glider cockpit but was ok.
Rosie follow us in all the way long from France to Germany, 
later on our way back to United stades when the war ended, we sneaked her aboard ship in the accordion case. When the got back to the states she had the run of the post in Washington State. Others tried to pet her but she would have nothing to do with anyone other than the members of the 887th.  She would run and jump into our arms."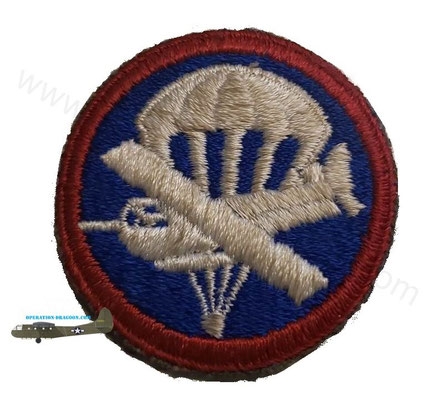 ---
Waymon GARNER est né le 21 février 1921 à Hégira dans le Kentucky.
Il est mobilisé dans l'armée américaine à Fort Benjamin Harrison dans l'Indiana.
Il se porte volontaire pour devenir conducteur de camion et 
est rattaché à la 887th compagnie de génie de l'air et participe à toute la campagnes des théâtre en Méditerranée et en Europe depuis l'Algérie, le Maroc, la Tunisie puis l'Italie, le sud de la France puis la bataille des Ardennes pour finir en Allemagne. 
En août 1944, Haymon et sa compagnie reçoivent en Italie une formation pour être transporté par planeur. Le 15 vers 15 heures ils embarquent dans les planeurs Waco dans deux zone d'atterrissage à 15 miles à l'intérieur des terres de Provence entres les villages de La Motte, Le Mitan et Les Arcs avant-garde du deuxième jour « D » dans le sud de la France sous le code de « Operation Dragoon ».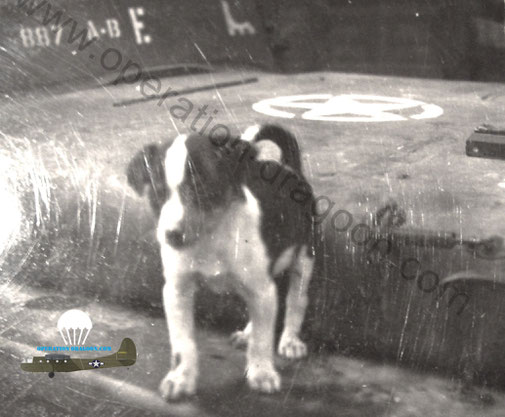 ---
Waymon se souvient de son atterrissage en planeur :
" Avant l'opération, nous avons trouvé un bébé chien en Italie et elle nous a adopté. Nous l'avons appelée "Rosie".  Pendant l'opération Dragoon, elle est venue dans mon planeur, mais personne ne l'avait attachée à l'intérieur avant notre départ.
À l'atterrissage, elle a heurté les tubes du cockpit mais elle allait bien au final et est sortie du planeur en aboyant. Ce petit chien ne nous as jamais quitté de toute notre campagne à travers l'Europe. Elle fut de tous les combats et fut même blessée une fois.
En 1945, lors de notre retour aux Etats Unis quand la guerre fut terminée, il nous fut interdit par le major en charge de l'embarquement de garder Rosie avec nous... alors , nous l'avons glissée à bord du navire dans l'étui d'un accordéon.
À son retour aux États-Unis, elle finie sa vie  dans l'État de Washington. D'autres ont essayé de la caresser, mais elle n'avait rien à voir avec quelqu'un d'autre que les hommes du 887e.  Elle courait et sautait dans nos bras. »
---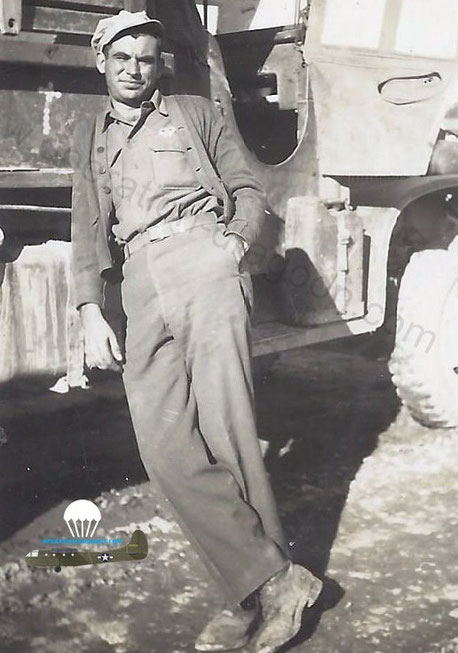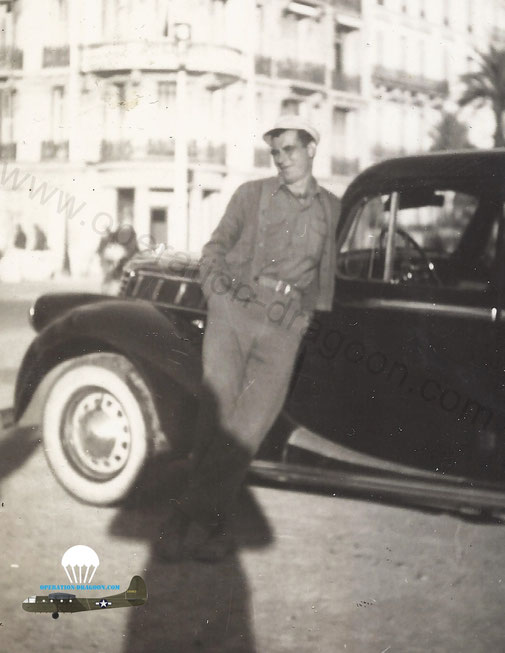 Waymon GARNER, qualified of the the glider infantry wings was awarded from the bronze star, the European campaign and good conduct medal. He died on january the 30 2001, aged 79, he lived in Campbellsville, Kentucky where he is burried  at brookside cemetery . 
page under construction please come back later 
Coutezy of Lanny GARNER, Peggy A.GARNER HAYES & Cathy GARNER-WANN 2023.