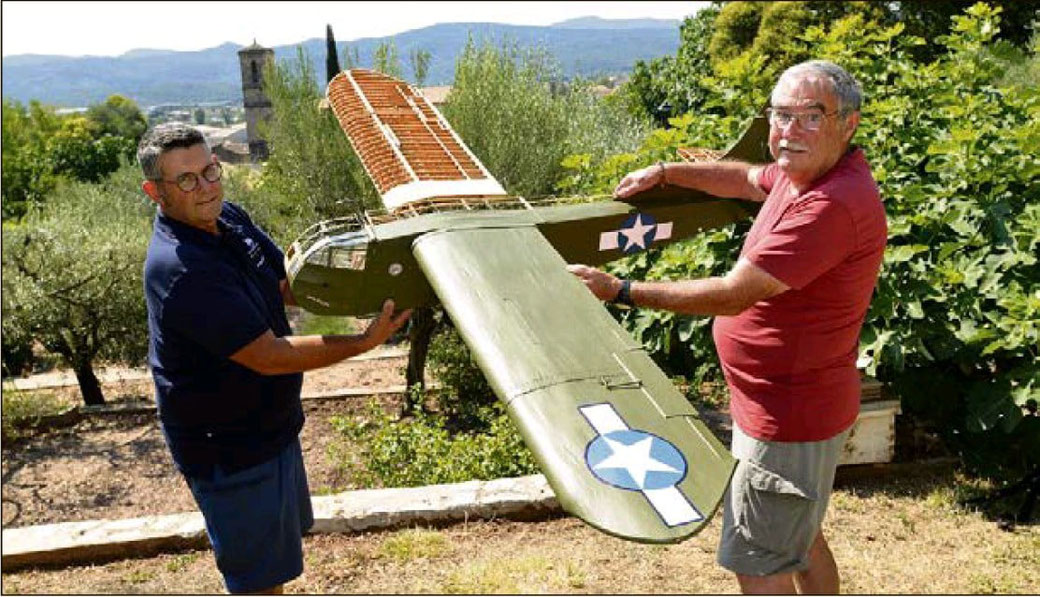 ---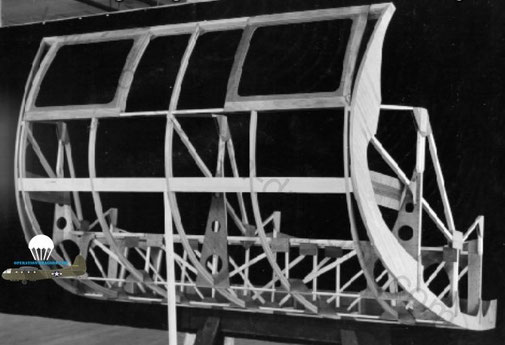 Quand des passionnés se rencontrent :
Franck DUGAS, grand amateur d'histoire connu entre autre pour ses travaux de recherches archéologiques sur la commune des Arcs et la sauvegarde du patrimoine, fidèle de nos expositions depuis plus de 30 ans nous offres depuis 2022 ses incroyables talents de travail du bois. 
Après avoir construit en 2022 une splendide maquette au 1/10em d'un planeur Waco CG-4A (photo ci dessus) cette année commence en partage de nos connaissances la reconstruction à l'identique de la structure bois de la cellule frontale (Cockpit) de notre planeur. 
Our friend Franck DUGAS, famous historian and researcher local archaelogist,  faithful to our exhibitions for more than 30 years offers us since 2022 his incredible woodworking talents. 
After having built in 2022 a wonderfull 1/10em scale Waco CG-4A glider model this year begins in sharing our knowledge the identical reconstruction of the wooden fairing of our glider. 
---
Le premier travail fut de construire un gabarit d'après la structure métallique et les côtes relevées sur des micro-fiches , photos d'époque et quelques fragments de bois que nous avons pu retrouver dans la région tel qu'un authentique plancher du pilote permettant un point de départ des sections de bois  .
Après plusieurs recoupes et découpes la base était lancée. 
The first work was to build a template according to the metal structure and the mesurements raised on WWII pictures and some originals  wood fragments we could find in the region as well as an authentic floor of the pilot thus allowing a starting point of the wooden sections.
After severals test and wood adjustement project was on his start.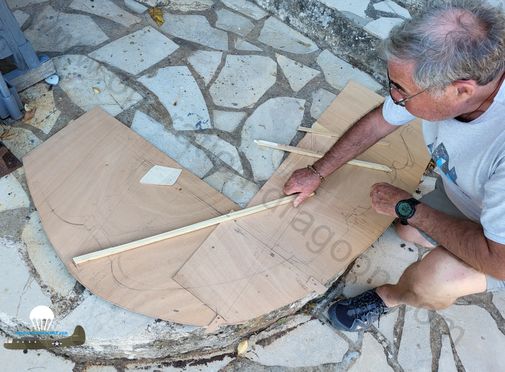 ---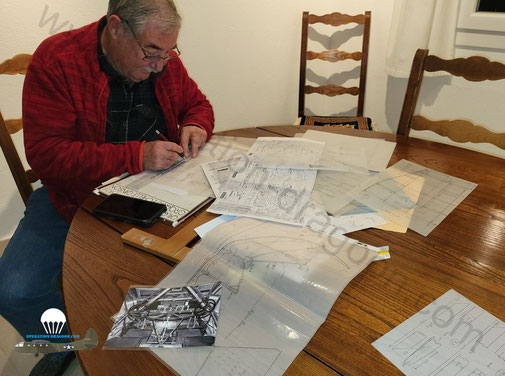 Son premier travail du également la conversion en millimètres de toutes les côtes relevée en pouces, puis les représenter sur papier par des plans détaillés a un niveau digne des ingénieurs de chez Waco eux mêmes..
près de 300 pièces de bois de toute sections et toutes tailles sont nécessaires pout la fabrication de la structure du plancher de Cockpit, chaque morceau sera fait sur plan à l'échelle et exactement dans la taille identique à ceux d'époque.
First work was also the convertion from inches to millimeters, then , make drawing of every wood parts making together the fairing . about 300 parts .
All these parts will be done on a drawing scale 1 to permitt start making structure . All these parts will be done exactly as the orginals WWII parts .
---
Le premier travaille sera la découpe des lattes principale de la cellule frontale dans la technique utilisée à l'époque, des lattes de cintrée à l'eau chaude et ensuite collées lamelles sur lamelles puis poncée et ajustée sur place .
un coffrage sera fabriqué spécialement pour ce travail permettant ainsi au lames de bois de sécher dans la position d'origine.
The first work will be the cutting of the main slats of the front cell in the technique used at the time, curved slats in hot water and then glued lamellae on lamellae then sanded and adjusted on site.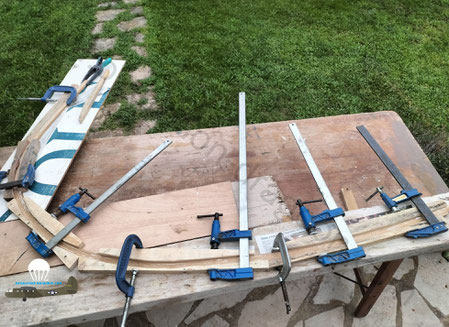 ---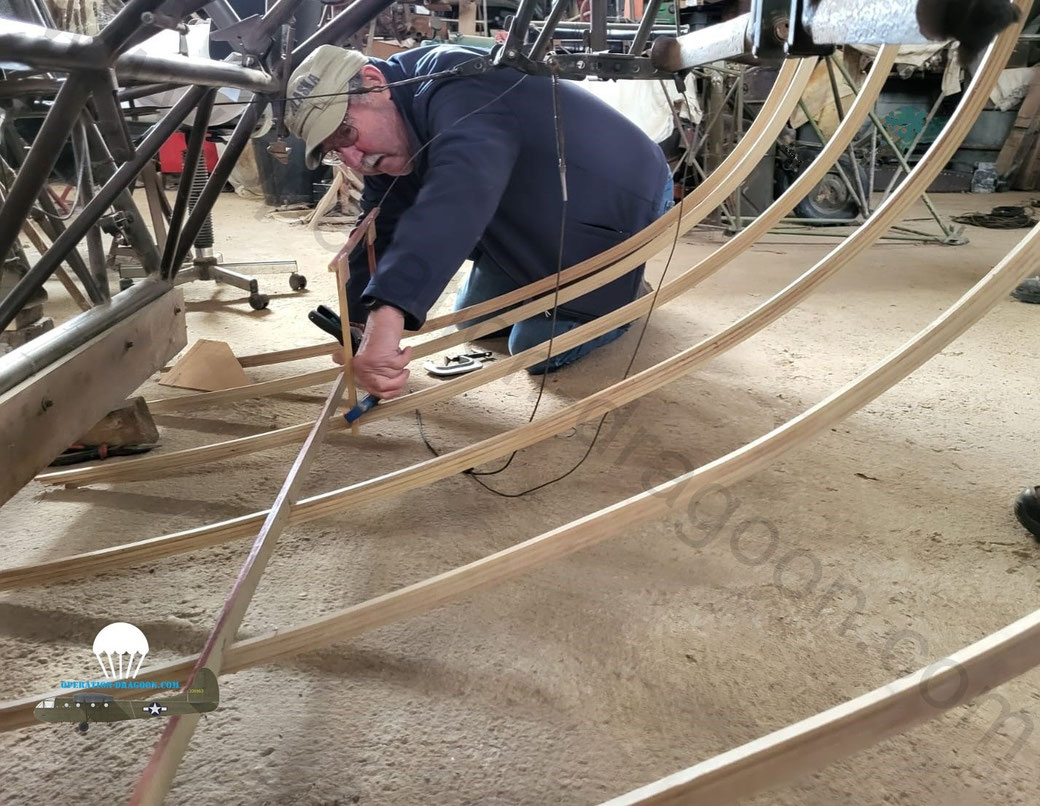 ---