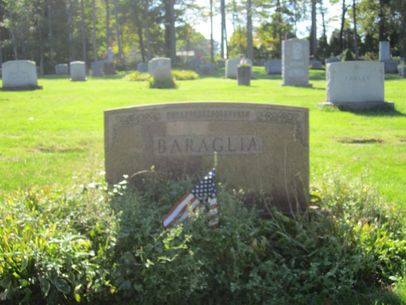 Bruno BARAGLIA is born in Connecticut in 1925 and was a member of company "C" of the 517th Parachute Infantry Regiment.
   The night of December 15-16, the Germans launched their last great offensive during that unusually harsh winter. Three German armored divisions attacked weakened allied positions in the Ardennes region of Belgium and Luxemburg. The attack achieved surprise, and they broke through our lines. Due to the severe weather, our aircraft were grounded, and air support and supplies were not available for several days. This became known as the Battle of the Bulge – as the German offensive created a huge bulge in our lines.
The 517th PRCT was sent into action along with a number of other divisions and units. There was a mad rush to stop the German advance and to reinforce our lines. Company C of the 517 PRCT was sent by trucks (poor weather prevented airlift), to Stavelot, Belgium. From there they advanced in the town of Coules, and on to Logbierme. Bruno's unit then came under heavy sniper fire, It was during this battle that he lost his life. Five men will be killed that day. PFC Bruno P. Baraglia, PFC Hubert B. Ford, Cpl Albert J. Caraciola and Sgt William S. Spears, killed January 14, 1945 and PFC Walter S. Jacobsen, seriously injured on January 14 and died on 16 January 1945.
---
Bruno BARAGLIA est né dans le Connecticut en 1925 et était membre de la compagnie "C" du 517th Parachute Infantry Regiment.
   Dans la nuit du 15 au 16 décembre, les Allemands lancent leur dernière grande offensive au cours de cet hiver exceptionnellement rigoureux. Trois divisions blindées allemandes ont attaqué des positions alliées affaiblies dans la région des Ardennes belges et luxembourgeoises. L'attaque a réalisé la surprise, et ils ont percé nos lignes. En raison des conditions météorologiques extrêmes, nos avions ont été cloués au sol et le soutien aérien et les fournitures n'ont pas été disponibles pendant plusieurs jours. Cela est devenu connu sous le nom de Bataille des Ardennes - car l'offensive allemande a créé un énorme renflement dans nos lignes.
   Le 517th PRCT a été envoyé en action avec un certain nombre d'autres divisions et unités. Il y eut une course folle pour arrêter l'avance allemande et renforcer nos lignes. La compagnie C du 517 PRCT a été envoyée par camions (le mauvais temps a empêché le transport aérien), à Stavelot, en Belgique. De là, ils avancèrent dans la ville de Coules et sur Logbierme. L'unité de Bruni subit alors de violents tirs de sniper. C'est au cours de cette bataille qu'il perdit la vie. Cinq hommes seront tués ce jour-là. PFC Bruno P. Baraglia, PFC Hubert B. Ford, Cpl Albert J. Caraciola et Sgt William S. Spears, tués le 14 janvier 1945 et PFC Walter S. Jacobsen, grièvement blessés le 14 janvier et décédés le 16 janvier 1945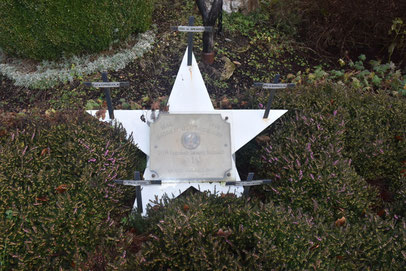 Source: www.hangarflying.eu