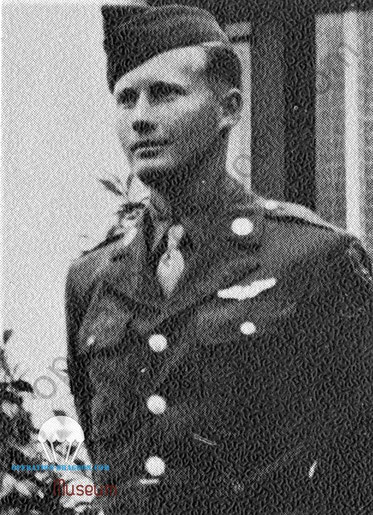 Duane J LANTOW  was nose gunner  crew of the B-24G Liberator  serial number 42-78202  on the 12 july 1944
He was born on March 16, 1921 in Kansas.  Kansas was his home or enlistment state and Rice County.
He had enlisted in the United States Army Air Forces with rank of Staff Sergeant. Service number assignment was 37213735 
Duane LANTOW was attached to 461st Bomber Group, Heavy, 766th Bomber Squadron.
 he lost in life in service  aged 23 , experienced a traumatic event which ultimately resulted in loss of life on July 12, 1944. 
He is burried at Lyons Municipal Cemetery
Lyons, Rice County, Kansas, USA
Duane LANTOW was awarded of the Air Medal
and Purple Heart.
---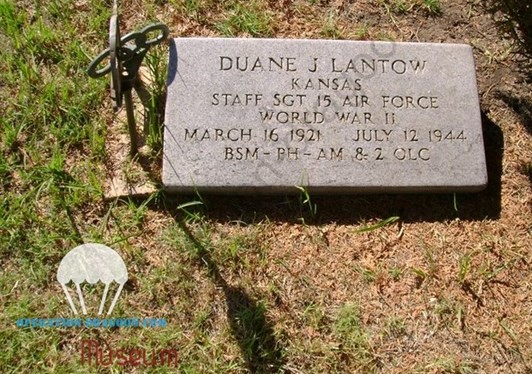 ---
Duane J LANTOW était mitrailleur du nez du bombardier de  parti de l'équipage du B-24G Liberator surnomé "Hi Ho Silver" numéro de série 42-78202 le 12 juillet 1944 prés de Saint Martin de Pallière, Varages dans le Var.
Il est né le 16 mars 1921 au Kansas, comté de Rice.
Il s'était enrôlé dans l'armée de l'air des États-Unis avec le grade de sergent-chef. Sous le matricule : 37213735
Duane LANTOW était attaché au 461st Bomber Group, Heavy, 766th Bomber Squadron.
il a perdu la vie en service à l'âge de 23 ans, les rapports précisent que son décés est du au faut d'avoir vécu un événement traumatisant qui a finalement entraîné la mort le 12 juillet 1944.
Il est inhumé au cimetière municipal de Lyons, ville de Lyons, comté de Rice, Kansas, États-Unis
Duane LANTOW a été décoré de la Médaille de l'Air et de la Purple Heart.