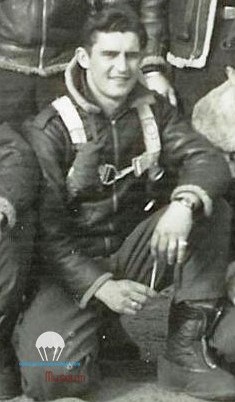 Entré dans l'armée dans le Massachusetts, le Technical Sergent Walter GLADOWSKI, matricule :  11105786.
Membre le l"équipage du bombardier B24 libérator abattu le 12 juillet 1944 dans les bois entre Saint Martin de Pallière, Brue Auriac et Varages par avions de chasses Allemands.
Il sera décoré de la médaille de l'air avec 3 feuilles de chênes.
Il est inhumé au cimetière Américain Rhone de Draguignan. 
Il repose Plow A. rang 2, tombe 18. 
---
---
Entered the army in Massachusetts, Technical Sergeant Walter GLADOWSKI, Army serial number: 11105786.
Crew Member of  B24 liberator bomber shot down on July 12, 1944 in the woods between Saint Martin de Pallière, Brue Auriac and Varages southern France by German fighter planes.
It will be awarded of the air medal with 3 oak leaves.
He is buried in the Rhone American cemetery in Draguignan.
 Plow A. rank 2, grave 18.