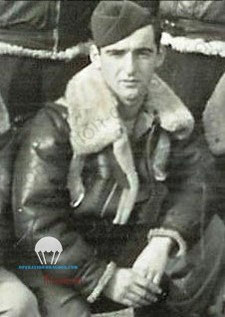 Le Staff sergent Joseph BENETICH, matricule 16083427, né le 26 septembre 1922, il vas trouver la mort dans le crash du Bombardier B24 numéro de série 42-78202 le 12 juillet 1944 dans les bois entre Saint Martin de Pallière, Varages et Brue Auriac à l'âge de 22 ans. Il occupait ce jour là le poste de mitrailleur de tourelle boule de queue dans l'appareil.
---
---
Staff sergeant Joseph BENETICH, army number 16083427, was born September 26, 1922, he will be killed in the crash of Bomber B24 liberator serial number 42-78202 on July 12, 1944 in the woods between Saint Martin de Pallière, Varages and Brue Auriac in the age of 22.
He was that day tail ball turret gunner in the aircraft.