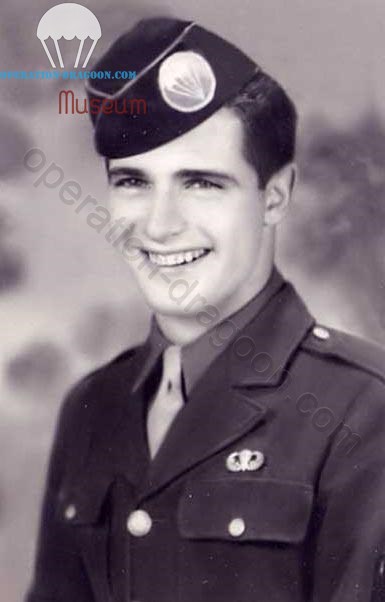 Shortly after landing, he died in terrible circumstances at the three-well electricity pylon, on the heights of Les Arcs, near the hamlet of Nouradons, following the orders of his officer who thought he would cut a telephone line. Daniel Fisher will be electrocuted instantly. His charred body will be left behind by his comrades before he is buried in the Draguignan cemetery.

Buried : Plot D Row 6 Grave 20, Rhone American Cemetary, Draguignan, France

         Peu de temps après avoir atterrit, il va mourir dans de terribles circonstances au pylône électrique des trois puits, sur les hauteurs des Arcs, près du hameau des Nouradons, en exécution des ordres de son gradé qui pensait lui faire couper une ligne téléphonique. Daniel Fisher sera électrocuté instantanément. Son corps carbonisé sera laissé sur place par ses camarades avant qu'il soit inhumé au cimetière de Draguignan.